Fundraising plays a crucial role in supporting the activities and initiatives of a church community. Whether you're seeking funds for mission trips, community outreach, or church infrastructure maintenance, hosting engaging and innovative fundraisers can make a significant difference. In this blog, we've curated 31 contemporary and captivating church fundraising ideas that can assist your church in raising funds while also fostering community engagement. These ideas are designed to benefit various aspects of your church, from supporting staff and choir groups to maintaining church facilities. Whether you prefer interactive events or online campaigns, you'll find something suitable for your church to explore and implement. Let's delve into these inspiring ways to make your next church fundraiser a memorable experience!
s
Understanding the Significance of Church Fundraisers:
Before diving into the ideas, it's essential to understand the purpose of church fundraisers fully. Fundraising serves multiple crucial roles:
Financial Resource Generation: Fundraising events are essential for the church's day-to-day operations, programs, and initiatives.


s

Showcasing and Cultivating Support: Fundraisers spotlight the church's vision, mission, and needs, encouraging individuals to actively contribute and become more deeply involved in supporting the church or a specific ministry.


s

Promoting Responsible Stewardship: Fundraising isn't just about transactions; it's a means to inspire responsible stewardship. It fosters a sense of togetherness and encourages generous giving nurturing discipleship.


s
The Importance of Church Fundraisers:
Now, let's explore why church fundraisers are vital:
s
1. Financial Support
Fundraisers provide financial assistance for daily operations, facility maintenance, and philanthropic endeavors. They ensure the church has the resources it needs to thrive.
s
2. Ministry Expansion
Fundraising helps expand the reach and impact of a church's ministry by enabling the development of new programs, hiring additional staff, and enhancing existing ones.
s
3. Mission and Outreach
Many churches have missions aimed at serving their communities and spreading religious teachings. Fundraising empowers churches to support mission trips, community outreach, and social services.
s
4. Education and Youth Programs
Fundraisers enable churches to create engaging and impactful programs that nurture young individuals' spiritual growth and positive values.
s
5. Continued Sustainability
By diversifying funding sources and generating income through various initiatives, churches can secure their financial stability for the future.
s
In summary, church fundraisers are essential for providing financial support, expanding ministries, supporting communities, and ensuring long-term sustainability. They allow churches to continue their mission as pillars of faith and compassion within their communities.
s
31 Outstanding Church Fundraising Ideas To Support Your Mission
Are you in search of creative and practical fundraising ideas for your Church? Look no further! We have meticulously compiled a list of 31 unique and inspirational church fundraising ideas to help you raise funds while fostering a sense of togetherness and fun within your congregation. Let's get started!
s
Description: Create a serene and beautiful fundraising experience with scented or unscented candles representing donations towards your Church's goals.


s

Promotion: Market this tranquil event effectively and ensure the support of dedicated volunteers.


s
Description: Delight children and adults with various lollipops in different flavors and designs.


s

Promotion: Use social media to spread the word about this fun and tasty fundraiser.


s
Description: Combine the flavors of popcorn and chocolates to create an irresistible fundraising opportunity.


s

Promotion: Ensure freshness and pair this fundraiser with other events like trivia or movie nights.


s
Description: Sell pre-packaged boxes of cookie dough in various flavors for a delectable fundraising experience.


s

Promotion: Promote this sweet idea and organize it with the help of dedicated volunteers.


s
Description: Offer popular snacks like cheese dips and candies to satisfy cravings and support your Church's mission.


s

Promotion: Consider selling snacks online to reach a wider audience.


s
Description: Embrace technology with online fundraisers, including auctions, gaming, crowdfunding, and e-commerce merchandise sales.


s

Promotion: Leverage the power of technology and social media for maximum reach.


s
Unique DIY Church Fundraisers

s
7. Hold a Work-a-Thon
Description: Engage participants in community service activities to collect pledges and funds.


s

Promotion: Utilize social media to create awareness and encourage participation.


s
8. Babysitting Nights
Description: Offer parents a night off by providing supervised babysitting services at the Church.


s

Promotion: Highlight the benefits of this event for parents and the Church community.


s
9. T-shirt For Church Fundraising
Description: Create custom-designed t-shirts for sale to raise funds and foster unity among your congregation.


s

Promotion: Set up an online transaction page and promote the t-shirt fundraiser to your supporters.


s
10. Silent Auction for Church
Description: Organize a silent auction with donations from local businesses and individuals, creating an atmosphere of excitement.


s

Promotion: Build partnerships with local businesses and advertise the enticing auction items.


s
11. Church Shoe Drive Fundraising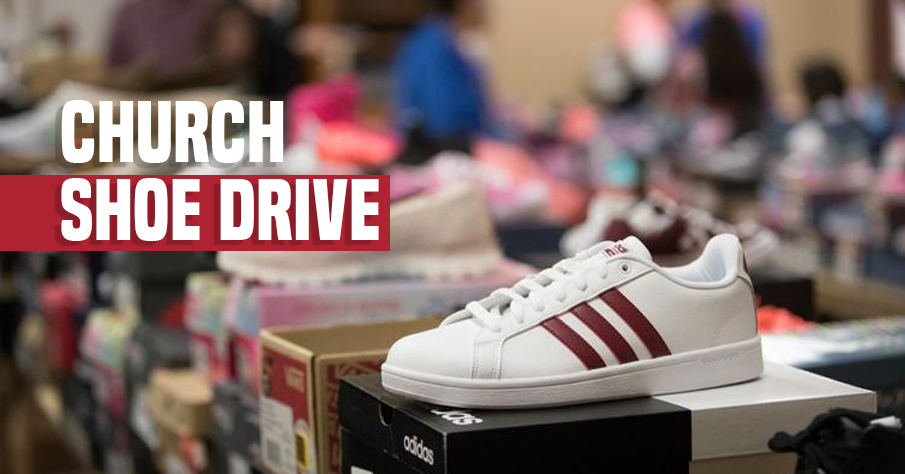 Description: Collect gently worn shoes from congregants and send them to a shoe drive facilitator for fundraising.


s

Promotion: Encourage shoe donations through church newsletters and regular reminders.


s
12. Pancake Fundraiser
Description: Host a pancake breakfast event with a mouthwatering menu for your patrons.


s

Promotion: Publicize the food fundraising event through social media and local news channels.
s
13. Trivia Night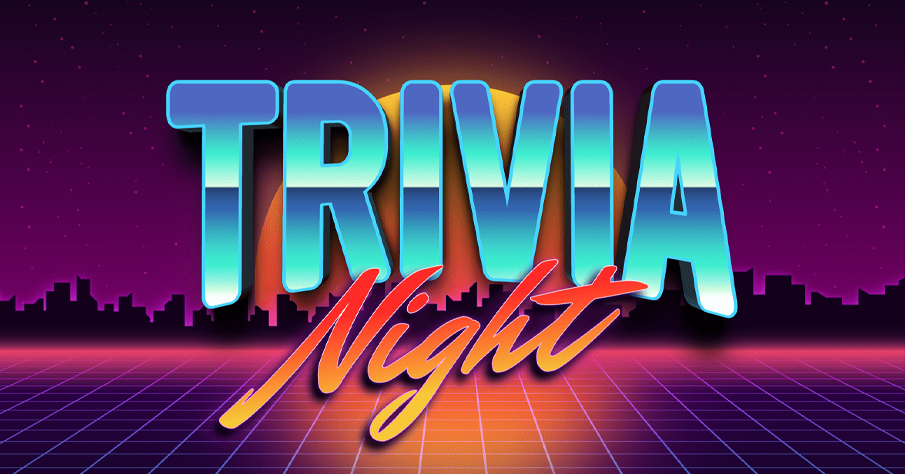 Description: Organize a fun and interactive trivia night, fostering knowledge-sharing and friendly competition.


s

Promotion: Create excitement around this event, and consider hosting it online.


s
14. Church Speed Dating Fundraiser
Description: Promote connections among your supporters with a unique speed dating fundraiser.


s

Promotion: Highlight the opportunity for meaningful connections while raising funds.


s
15. Easter Egg Hunt
Description: Celebrate Easter with a family-friendly egg hunt that offers prizes to participants.


s

Promotion: Promote the event extensively, especially among children and families.


s
16. Art & Craft Night
Description: Host an art and craft night where participants can express their creativity through various activities.


s

Promotion: Provide quality art resources and involve volunteers in organizing the event.
s
17. Cook-off Time
Description: Organize a cook-off event with themes like chili, barbeque, or baking contests.


s

Promotion: Encourage participants to showcase their culinary skills and offer prizes to winners.


s
18. "When We Were Young" Guessing Game
Description: Collect childhood stories or facts from participants and let others guess their origins.


s

Promotion: Create excitement around this storytelling event to raise funds.


s
19. 50/50 Raffle
Description: Engage your congregation with a 50/50 raffle where participants purchase tickets for a chance to win half of the collected funds.


s

Promotion: Create anticipation and competition around this simple yet exciting fundraiser.


s
20. Toy or Food Drive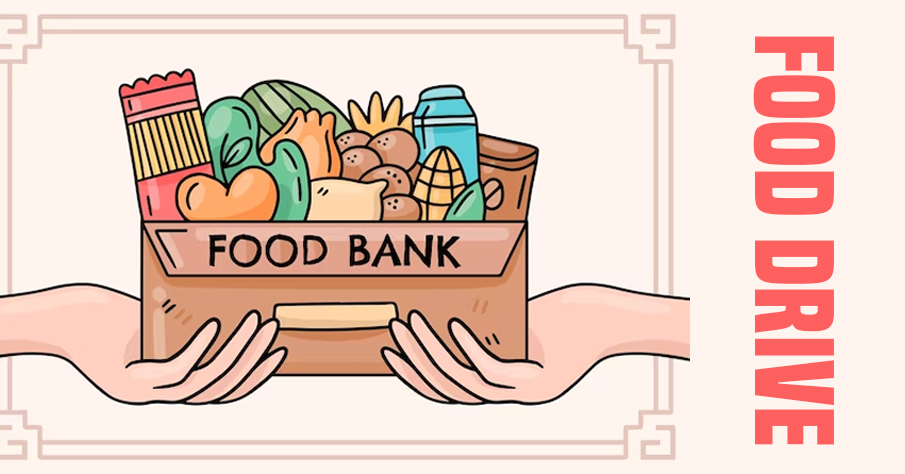 Description: Collect toys or food donations during the holiday season to support needy people.


s

Promotion: Place collection boxes in the church and promote donations through various channels.


s
21. Envelope fundraiser
Description: Distribute numbered envelopes to youth group members, each marked with a specific donation amount.


s

Promotion: Utilize social media and local outreach to promote this minimal-effort fundraiser.


s
22. Family Picture Day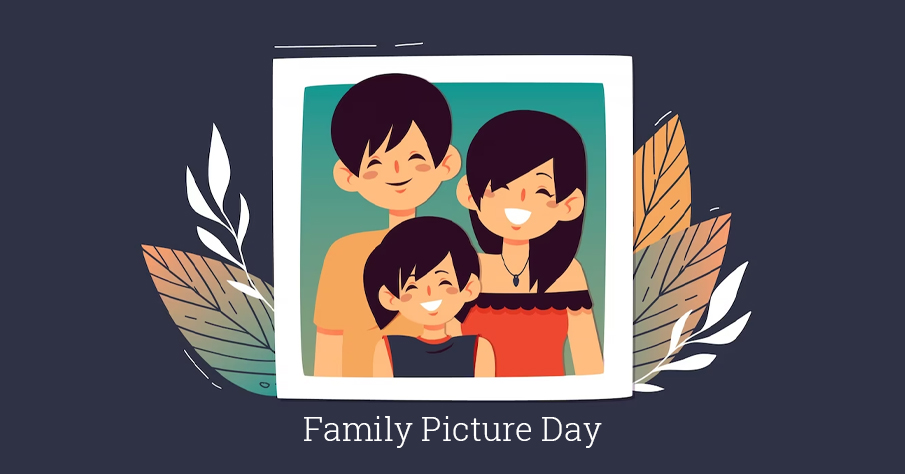 Description: Offer professional photography sessions on special occasions like Mother's Day or Christmas.


s

Promotion: Encourage families to capture memories while supporting the Church's cause.


s
23. Movie Night
Description: Host a movie night featuring family-friendly films with popcorn and snacks for purchase.


s

Promotion: Promote this event as an opportunity for entertainment and community bonding.


s
24. Holiday Carnival
Description: Create a festive carnival with games, rides, and delicious food during the holiday season.


s

Promotion: Plan this exciting event and involve local businesses for support.


s
25. Take a Hike
Description: Organize guided hiking adventures near natural wonders, providing a unique fundraising experience.


s

Promotion: Highlight the beauty of the outdoors and ensure safety precautions for participants.


s
26. Wash The Car
Description: Offer car wash services to patrons, allowing them to support your Church while enjoying a clean vehicle.


s

Promotion: Utilize social media and local advertising to attract participants.


s
27. Church Read-a-Thon
Description: Encourage reading by collecting donations for every hour participants read during a Read-A-Thon event.


s

Promotion: Promote the event through social media and provide reading options for all ages.


s
28. Water Balloon Fight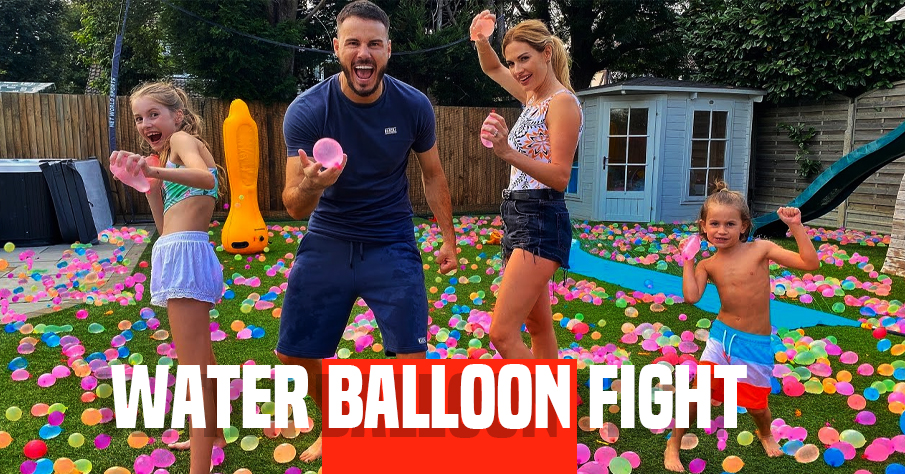 Description: Organize a thrilling water balloon fight fundraiser for all ages during the summer.


s

Promotion: Build excitement and ensure safety measures are in place for this fun event.


s
29. Benefit Gala
Description: Host an elegant Benefit Gala featuring fine dining, entertainment, and a silent auction.


s

Promotion: Create an atmosphere of glamour and highlight the positive impact of your Church's work.


s
30. Karaoke Night
Description: Let supporters showcase their singing talents at a lively Karaoke Night fundraiser.


s

Promotion: Create a lineup of participants and promote this music-filled event.


s
31. Virtual Concert
Description: Organize a virtual concert featuring local musicians and charge a registration fee for access.


s

Promotion: Offer an exclusive concert program to supporters, combining music and fundraising.


s
Key Strategies Contributing To The Success Of Church Fundraisers
Understanding the various ideas for church fundraisers is essential, but knowing why some fundraising events succeed while others fail is equally important. Here are several strategies that contribute to the success of church fundraisers:
s
Centralized Donation Platform: Create a centralized donation platform that seamlessly integrates with your existing website, making the donation process easy for supporters.


s

Tracking Donations: Track offline and online donations in one platform, presenting the event's progress clearly and attractively.


s

Social Sharing Tactics: Utilize social sharing tactics with the donation platform link to make it easy for supporters to spread the word and raise more funds.


s

Narrate Your Church's Journey: Share the story of your church's journey from the past to the present to engage and inspire people to take action.


s

Set a Deadline: Establish a deadline for the fundraising campaign to create a sense of urgency among supporters, leading to higher donations.


s

Personal Donation Pages: Encourage supporters to create personal donation pages, fostering a sense of ownership and engagement.


s

Video Testimonials: Create video testimonials featuring members of your church to make a strong impact on patrons and inspire them to contribute more.


s
A Mission For The Church
These fundraising ideas and strategies are powerful tools to support your church's mission and impact your community. By organizing successful fundraisers and collaborating with experienced teams, you can help your church achieve its goals and continue serving as a beacon of faith and compassion.
s
Frequently Asked Questions
1. How do churches raise money?
Churches raise money through various methods, including fundraising events like charity auctions, garage sales, bake sales, virtual donations, crowdfunding, and partnerships with local businesses. The funds collected are typically used to improve church infrastructure and support church activities.
s
2. What are some of the best church fundraiser ideas?
Some of the best church fundraiser ideas include virtual donations, holiday card fundraisers, raffles, auctions, movie nights, social media campaigns, bake sales, crowdfunding, and collaborating with local businesses. These ideas are effective in raising funds and are relatively easy to organize.
s
3. How do you endorse a church fundraising event?
Promoting a church fundraising event requires a comprehensive awareness campaign. Utilize various channels such as email, flyers, social media, and word-of-mouth to inform your contacts, friends, acquaintances, and community members about the event. To generate interest and support, provide specific details, including the date, time, and purpose.
s
4. What are the steps to execute a church fundraising idea?
To execute a church fundraising idea successfully, follow these steps: confirm the event date, set a specific fundraising goal, establish a budget, choose the right fundraising idea, create a marketing strategy, recruit a team of volunteers, and start organizing the event.
s
5. What are the most efficient virtual church fundraising ideas?
Efficient virtual church fundraising ideas include online cooking classes, auctions, music concerts, storytelling sessions, online shopping events, and virtual gaming. These ideas have a broad reach and can engage a wide audience, making them effective for raising funds.
s
6. How can churches collect funds swiftly?
To collect funds swiftly, churches can utilize crowdfunding platforms and host online fundraising campaigns. Whether silent or live, charity auctions are also highly effective for generating quick funds, as they create competitive bidding for high-value items, driving donations for the church's cause.
s