For dedicated softball teams, success hinges on a blend of skill, unwavering dedication, and securing the necessary resources to cover expenses like equipment, uniforms, travel costs, and tournament fees. The question arises: How do these organizations generate the crucial funds needed to thrive? This is where fundraisers come into play.
Fundraising presents a fantastic opportunity to rally support from your community, engage your team members, and secure the financial backing essential to sustain and elevate your softball program.
In this blog post, we've compiled a list of 31 innovative softball fundraising ideas carefully curated to help your squad raise funds while promoting teamwork, community involvement, and enjoyable activities. These versatile ideas can be adapted to suit various age groups and settings.
These ideas captivate participants and add to your team's financial strength, ensuring you have the necessary resources to excel in the field. Alongside presenting diverse fundraiser options, we'll also provide valuable tips for organizing and executing these events effectively.
So, let's dive into these profitable softball fundraising ideas and explore creative ways to support your team's aspirations while fostering a stronger bond within the softball community.
s
What Is A Softball Fundraiser?
A softball fundraiser is a thoughtfully organized event or initiative designed to generate funds that support the expenses associated with competitive softball participation. While softball may not have achieved the professional status of baseball, it has garnered widespread popularity in youth and adult leagues nationwide.
Similar to any organized sport, softball necessitates expenditures for team uniforms, equipment, field rentals, umpire fees, tournament participation, and travel expenses. Softball teams frequently engage in charitable fundraising activities to offset these financial burdens. Coaches, players, and parents actively seek innovative and effective softball fundraising ideas.
s
31 Exceptional Softball Fundraiser Ideas For Your Team
When it comes to fundraising for your softball team, you want practical but also fun, creative, and attention-grabbing ideas. Coming up with unique ideas can be a bit overwhelming, so we've compiled a list of some outstanding fundraising options to ensure your softball team's success:
s
Popcorn and peanuts are timeless favorites for fundraising for softball. These delicious snacks have broad appeal and can draw in a diverse customer base. Whether it's the enticing aroma of freshly popped popcorn or the satisfying crunch of roasted peanuts, these treats are bound to be a hit.
With various flavors, including traditional butter, caramel popcorn, and different peanut options, there's something for everyone's taste buds. The simplicity and affordability of organizing such an event make it convenient for your fundraising team and customers. You can sell these tasty treats at softball games, community events, or through pre-orders, all while generating significant funds to support your softball team's expenses.
s
Who doesn't love snacks? The Supreme Snacks fundraiser is an excellent option for supporting your softball team while offering a diverse selection of delicious snacks. Partner with a reputable supplier who provides a range of popular snacks like candies, cheese, sausage, and more.
The assortment of snacks ensures there's something to satisfy everyone's cravings. Promote and sell these snacks at softball games, community events, or through pre-orders. You can also host DIY fundraising events such as movie nights, or lemonade stands to boost sales.
The profits from this fundraiser can significantly contribute to covering team expenses and supporting your team's success. Organize it by recruiting volunteers and promoting it through social media to watch your team soar to new heights.
s
Who can resist the allure of cookie dough? The cookie dough fundraiser is a tried-and-true classic that consistently entices participants and supporters. Offer delectable pre-portioned cookie dough in various flavors, including chocolate chip, oatmeal, peanut butter, sugar, and more.
Supporters can indulge in their favorite flavors or try something new, making it an appealing choice for kids and adults. Promote this fundraiser through various channels such as school events, community gatherings, and online platforms.
The high profit margins associated with cookie dough sales make it a lucrative option to meet your softball team's fundraising needs. So, whether you partner with a supplier or whip up some "dough-licious" treats yourself, this fundraiser is a recipe for success on and off the field.
s
A Candle Fundraiser offers comfort and aromatic delight while boosting funds for your softball team. Partner with a reputable candle supplier to provide a variety of scented candles in different sizes, styles, and fragrances.
Candles create a warm and inviting atmosphere, making them a popular choice. Supporters can choose from various fragrances like vanilla, cherry blossom, lemongrass, pumpkin pie, peaches, jasmine, lavender, citrus, or seasonal scents to enhance their homes or give them as gifts.
You can sell candles through order forms, at team events, or even online. With their attractive packaging and long burn times, candles make for an appealing and practical fundraising product. The Candle Fundraiser generates funds for your softball team's expenses and provides supporters with a delightful and relaxing experience.
Who can resist the temptation of candy bars at a fundraising event? Organize a Candy Bar Fundraiser with dedicated volunteers and a suitable venue. You can also sell them online to reach a broader audience or host the event at team games, school functions, or even through door-to-door sales.
This fundraiser involves offering a variety of popular candy bars, including chocolate bars, chewy candies, and other sweet treats, to friends, family, and supporters. With a wide selection of colorful packaging and delicious flavors, the Candy Bar Fundraiser is hard to resist.
The high profit margins associated with candy bars make them a lucrative fundraising option for your team's needs. So, indulge in the sweetness of success with a Candy Bar Fundraiser and watch your softball team reach its fundraising goals.
s
The nation's love for sweets extends to lollipops, making them a fantastic choice for a softball team fundraiser. Selling delicious lollipops of various shapes and sizes ensures you target the right audience.
Lollipops have universal appeal and are beloved by people of all ages, making them a popular and fun fundraising theme. Sell them individually or in themed packs for customers to choose their favorites or share as gifts. The vibrant packaging and whimsical designs make them eye-catching and irresistible, perfect for sports events and other fundraisers.
So, embrace the sweetness and turn your softball fundraiser into a lollipop extravaganza!
s
Let the online world shine by trying an online-only fundraiser, which can benefit your softball team. With a broader reach not limited to a single locality, you can sell various items and organize online activities like games, TED talks, and movie nights to keep things interesting.
An online-only fundraiser is an effective and straightforward way to raise funds for your softball team. Utilize the power of the internet to engage supporters and participants successfully. From selling custom team merchandise to hosting virtual trivia nights or setting up crowdfunding campaigns, numerous opportunities exist to generate financial support for your softball team.
With the convenience and accessibility of online platforms, you can maximize your fundraising efforts and rally the community behind your team's goals.
s
DIY Profitable Softball Fundraising Ideas
We've covered some easy softball fundraising ideas, but now let's dive into some fun DIY fundraisers. These unique softball fundraising ideas are not only winners but also excellent ways to spotlight your cause:
s
1. Bake Sale
A classic and beloved fundraising idea, a bake sale can be an extraordinary option for a softball team looking to garner funds. Organizing a bake sale allows team members, their families, and supporters to showcase their baking skills and offer various delicious treats for sale.
From cookies and brownies to cakes and pies, there are endless possibilities for homemade goodies that will attract customers. You can set up a physical booth at a local event or outside a popular store. Alternatively, you can use the online space to create a virtual bake sale. By leveraging social media platforms and online payment systems, you can showcase your baked goods, take orders, and arrange delivery or pick-up, making it easy for anyone to support your team's fundraising efforts.
s
2. Car Wash
A car wash is a tried-and-true fundraiser that can be fun and effective for a softball team. It's a perfect way to capitalize on warm weather and engage the community while raising funds.
Organize a team of passionate players, trainers, and parents to set up a car wash station in a visible location, such as a parking lot or a community center. Advertise the event through brochures, social media, and local reports to attract consumers. Offer distinct packages and prices, including options for interior cleaning and detailing. Ensure to provide all the necessary supplies like soap, sponges, hoses, and drying towels. You can also enhance the experience by playing music, offering refreshments, or hosting small games or raffles to keep players entertained while they wait. A car wash fundraiser brings in immediate funds, strengthens team unity, and provides an interactive chance for players.
s
3. Lemonade Stand
Who doesn't love a refreshing glass of lemonade, especially during the summer months? A lemonade stand is an excellent idea to raise money for your softball team. Find a high-traffic location, such as a park, community event, or outside a local business, and set up a colorful and inviting lemonade stand. Use plenty of signage to attract customers and communicate your cause.
Offer a variety of lemonade flavors, including traditional, strawberry, or even a special "team flavor" to add a unique touch. You can also add options like iced tea or flavored water to cater to different preferences. Encourage team members to wear their softball uniforms to create a cohesive and eye-catching presence. Ensure proper hygiene and food handling practices while preparing and serving the lemonade. Your lemonade stand can be a fun and profitable way to raise funds for your softball team while spreading joy to the community.
s
4. Garage Sale
Hosting a garage sale is a fantastic way for a softball team to raise funds while decluttering and giving back to the community. Encourage team members, their families, and supporters to donate gently used items they no longer need or want.
Sort and organize the items into different categories, such as clothing, furniture, electronics, toys, and sports equipment. Choose a suitable location and set up tables to exhibit the items attractively. Advertise your garage sale through flyers, local newspapers, and online platforms to maximize visibility and attract shoppers. Offer discounted prices towards the end of the sale to facilitate more deals and minimize leftover items. The garage sale boosts funds for the team and encourages sustainability by giving undesirable items a new home. It's a win-win for both your softball team and the community.
s
5. Bowl-A-Thon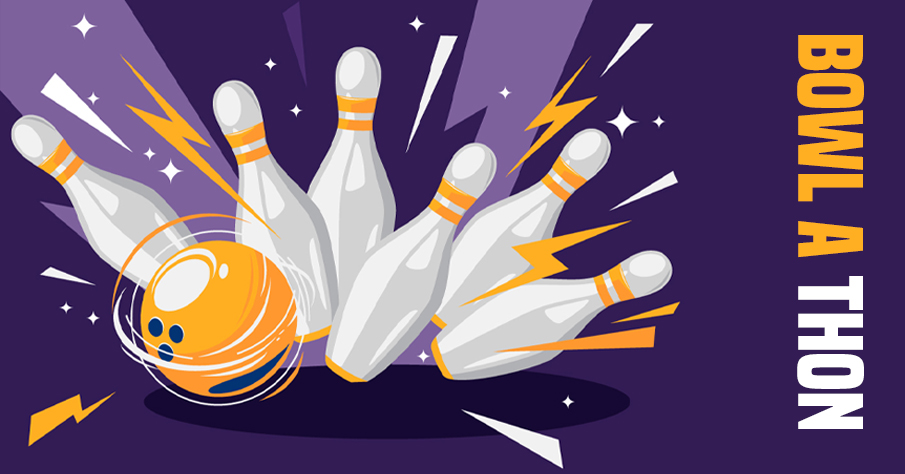 Bowling is fun for people of all ages, making it an interactive fundraiser for your softball team. Partner with a local bowling club to support your cause. Set a fundraising goal and offer incentives for top fundraisers, such as special recognition or prizes. Create a festive atmosphere with music, decorations, and team merchandise.
You can also integrate additional activities like raffles, silent auctions, or a mini carnival to engage attendees further. Ensure to provide food and beverages to energize participants throughout the event. The bowl-a-thon raises funds and fosters teamwork, healthy competition, and community involvement. It's a great way to have fun while supporting your softball team's financial needs.
s
6. Silent Auction
A silent auction is a sophisticated and engaging fundraising idea that can generate significant funds for your softball team. Gather various items that can be auctioned off to the highest bidder. Reach out to local businesses, community members, and team supporters for donations such as gift certificates, vacation packages, sports memorabilia, and unique experiences.
Set up an online platform or use bidding sheets and display the items with descriptions and starting bid amounts. Market the silent auction well to attract bidders. Encourage attendees to bid on items throughout a designated time frame and declare the winners at the end of the auction. The silent auction is an elegant and effective way to help your softball team's monetary goals.
s
7. Donation Jar
A donation jar is an easy yet effective fundraising idea that allows individuals to contribute directly to your softball team's funds. Place donation jars at strategic locations such as local businesses, community centers, or sporting events. Design eye-catching labels or signs to explain your cause and encourage people to donate.
It's essential to obtain permission from the business or venue beforehand. Ensure regular checks and empty the jars, expressing gratitude to the donors and providing updates on your team's progress. To maximize visibility, consider adding a QR code or a website link to facilitate online donations. Donation jars provide a suitable way to donate any amount. It's a low-cost fundraising concept that can gather funds over time while creating awareness for your squad and its goals.
s
8. Sponsoring a Game
Games are fun and engaging, making them an excellent opportunity for a softball team fundraiser. Approach businesses in your community and offer them the chance to become game sponsors. Provide them with advertising and promotion opportunities in exchange for their sponsorship.
This can include displaying their company logo on team uniforms, banners, and promotional materials, announcing their sponsorship during game announcements, and featuring their business on your team's social media platforms. Additionally, you can offer game tickets or special recognition to sponsors as a token of appreciation. Such a fundraiser for the softball team is a win-win situation, as sponsors gain exposure, and your softball team receives the financial support needed to thrive.
s
9. T-shirt Sale
Organizing a t-shirt sale is a superb fundraising idea for softball teams. By designing unique and stunning team t-shirts, you can present them to team members and their families. This fundraising approach serves a dual purpose: it generates funds for the team while promoting team spirit and unity.
T-shirts adorned with team logos, slogans, or player numbers can create a sense of belonging and pride among supporters. Moreover, the shirts can act as an advertisement for the team, potentially attracting more supporters to future sports events and events. The t-shirt sale is an effortless yet helpful way to collect funds and engage society in supporting the softball team's goals.
s
10. 50/50 Raffle
Anything involving a raffle is a great fundraising idea. The concept of a 50/50 raffle is that when people buy tickets, half the amount goes to the softball team and the other half to the winner. To sell many tickets, you must advertise this event well. Try everything you can to market this event, like door-to-door information, radio alerts, pamphlets, social media, newspapers, local media, etc.
Have an alluring advertisement so that as many people participate as possible. Be sure to have volunteers for this event for proper fundraising, organization, and promotion. After a successful event, the softball team can have high-quality resources.
s
11. Mini Golf Competition
Hosting a mini golf competition can be an exciting and engaging softball fundraiser idea. To ensure the success of this fundraiser, securing a suitable venue well in advance is essential. Early bookings will help secure the desired location and make necessary arrangements for the competition.
Whether it's a local golf course or a dedicated mini-golf facility, finding a venue that can accommodate your needs and offer an enjoyable golfing experience is crucial. Once the logistics are in place, promote the event, gather participants, and raise funds for your softball team through entry fees, sponsorships, and other fundraising initiatives.
s
12. Flower Bulb Fundraiser
The flower bulb fundraiser is a delightful idea to gather funds for your softball team while bringing beauty and joy to supporters' homes and gardens. This fundraiser involves selling high-quality flower bulbs that can be planted in the spring and bloom into vibrant flowers later in the year.
Flower bulbs are popular among gardening enthusiasts and individuals looking to enhance their outdoor spaces. Partner with a reputable supplier to offer various bulb options, such as tulips, daffodils, lilies, and hyacinths, appealing to different tastes and preferences. Promote the fundraiser through various mediums, highlighting the benefits of these bulbs and their role in supporting your softball team.
s
13. Sponsored Walk or Run
Organizing a sponsored walk or run is among the most effective softball fundraiser ideas. Encourage people to participate in a collective walk or run and seek sponsors willing to contribute a certain amount for each kilometer or mile covered.
This fundraising activity has several advantages. Firstly, by participating as a team, you create a sense of camaraderie and motivate individuals to support each other. Secondly, people are often more inclined to sponsor a group than individuals, as it demonstrates unity and a common goal. Additionally, it promotes physical activity while generating funds to support your softball team's needs.
s
14. Bingo Night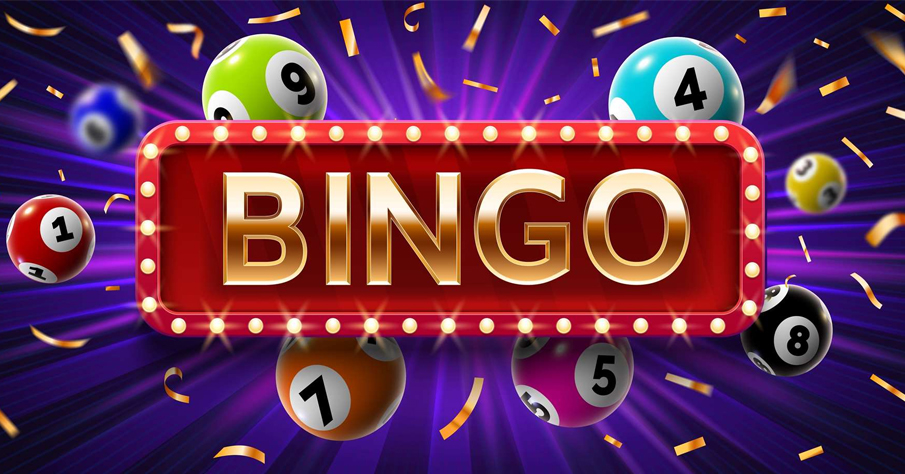 Organize a bingo night to raise funds for your softball team. Bingo is a classic game loved by people of all ages, making it an excellent option for a family-friendly event. To organize a successful bingo night, you'll need a suitable venue to accommodate participants comfortably.
This could be a community center, school, café, or even a local park with the correct setup. Acquire or create bingo cards and ensure you have a good supply of prizes to award the winners. You can also sell additional bingo cards or offer special rounds with higher stakes to raise more funds. Promote the event well and consider partnering with local businesses for sponsorships or donations to enhance the prize pool and generate excitement.
s
15. Wash The Dog
Host a "Wash the Dog" event as a fun-filled softball fundraiser. Most people love being surrounded by fluffy, four-legged friends, so why not offer to bathe them for a good cause? Create an event on a pleasant day to make it manageable for all parties.
Choose a convenient location with all the necessary dog washing supplies like shampoo, brushes, and towels. Advertise the event through social media, local pet stores, and veterinary clinics to attract dog owners in the area. Depending on your fundraising goals, you can charge a set fee per dog or ask for donations. Ensure a fun and safe environment for the dogs. Offering treats or pet-themed merchandise for sale can also add a fundraising element to the event.
s
16. Trivia Night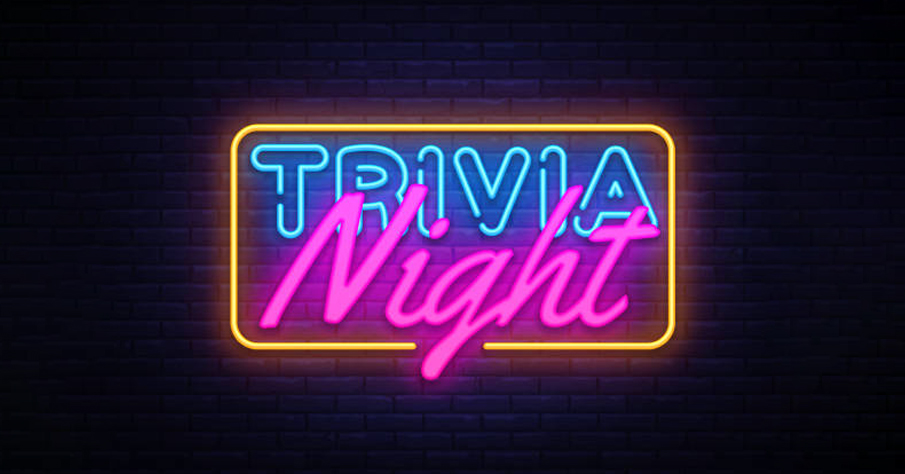 Host a trivia night as an interactive way to involve friends, family, and community members in your softball fundraiser. Choose a suitable venue, such as a local community center or a restaurant with a private space, and set up teams of participants who can compete against each other in a battle of knowledge.
Prepare various trivia questions covering different topics and difficulty levels to cater to diverse participants. You can charge an entry fee per team or sell individual tickets, and consider offering additional fundraising opportunities like raffles or a silent auction. Provide prizes for the winning team or individuals to create excitement and encourage friendly competition.
s
17. Karaoke Night
A karaoke night is a memorable way to raise funds for your softball team while bringing out people's hidden singing talents. Set up a venue with a stage or performance area, a karaoke machine, and a comprehensive song collection.
Encourage participants to sign up for their favorite songs and charge a small entry fee for performers or attendees. Consider offering opportunities for audience members to vote for their favorite performances with a small donation, further increasing the fundraising potential. A karaoke night promises a night full of laughter, talent, and community support for your softball team.
s
18. Scavenger Hunt
An entertaining fundraiser for softball teams is the scavenger hunt. This event requires participants to find items through different clues and can be exhilarating as it involves paying attention to details, using logic, and being quick. Host the event in an area where exploration is possible, and the hidden items can be related to softball.
Participants can form teams and compete against each other, adding a competitive element to the excitement. The softball team can raise funds by charging an entry fee and seeking sponsorships or donations from local businesses.
s
19. Paint A Picture
Hosting a painting event where participants can paint pictures can be a creative way to raise funds for your softball team. You can announce a competition with awards for winners and runners-up.
Provide all participants with proper equipment for the event, such as brushes, paints, canvas, containers, etc.. You could have a theme for the painting event or have a specific picture painted by everyone and see who creates the best rendition. Advertise this event in galleries, restaurants, painting classes, and schools to garner funds.
s
20. Dining At a Local Restaurant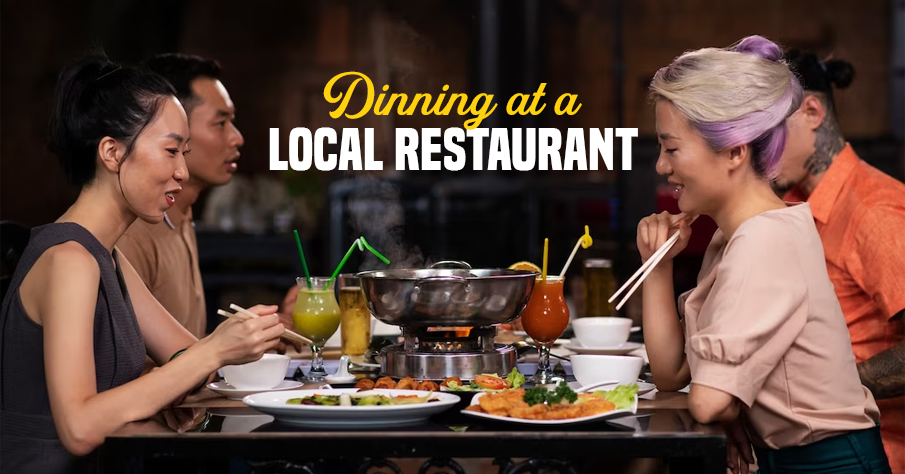 Bring food lovers together for a worthy cause! Dining at a local restaurant allows the team to partner with a nearby eatery, creating a win-win situation for both parties. The team can reach out to a restaurant in the community and propose a designated fundraising night where a percentage of the proceeds from that evening's sales go to the softball team.
Market the occasion through various channels to encourage people to dine out on that night to support the team. Additionally, the team can offer special incentives, such as raffles, giveaways, or discounts for participants.
This fundraising idea raises funds and brings people together to enjoy a delicious meal while supporting a local sports organization. It's a fantastic way to gather funds and build community spirit.
s
21. Sell Hot Dogs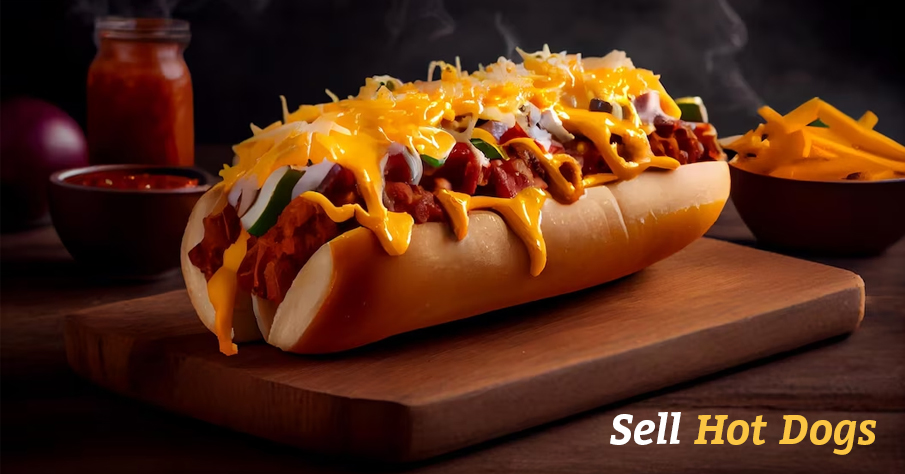 We all love to enjoy hotdogs at a reasonable price from time to time. Selling hot dogs can be a simple yet effective fundraiser for a softball team. This classic option is popular at sporting events, making it a natural fit for a softball fundraiser. The team can set up a hot dog booth or stand at local games, tournaments, or community events and offer delicious hot dogs to attendees.
To maximize the impact, the team can consider partnering with a local supplier or grocery store to secure discounted rates on hot dogs and buns. Additionally, they can offer a variety of condiments and toppings to cater to different preferences.
By setting a reasonable price and actively promoting their hot dog stand, teams can attract customers and generate funds. This fundraiser provides tasty snack options for event-goers, allowing the softball team to gain better resources through the collected funds.
s
22. Ice Skating Fundraiser
Let your supporters have a great time learning or enjoying rounds of ice skating. You can collect money through a well-organized ice skating event where supporters can learn beginner-level skating or participate in an ice skating competition. Organize it so that children and adults alike can attend this event.
This can be a unique and enjoyable way to raise funds for a softball team. The team can set a specific time slot or dedicate an entire day to the fundraiser. Attendees can purchase tickets or pay an entry fee, which can be used to support the team's needs.
To enhance the experience, the team can consider organizing additional activities like friendly competitions or mini-games on the ice. They can also offer concessions such as hot cocoa, snacks, or merchandise related to softball.
s
23. Scratch Card
Scratch cards are purely a matter of luck. A scratch card fundraiser can be an exciting and interactive way to raise funds for a softball team. The team can sell cards to friends, family, and community members with scratch cards containing a hidden donation amount or prize. Buyers can scratch off a section on the card to reveal their donation or prize, creating an element of surprise and excitement.
The team can partner with a reputable scratch card company or create custom cards featuring softball-related designs or team logos. The unit can generate significant funds by setting a reasonable price for each card and effectively promoting the fundraiser through various channels. It's an easy and quick way to garner funds.
s
24. Premium Pizza
More than 90% of the country's population can enjoy pizza daily! Being a popular choice, this fundraiser will appeal to many people. The team can partner with a reputable pizza company specializing in Woodburn and microwavable pizza options, ensuring that the pizzas are made from high-quality ingredients and offer a delicious taste. Supporters can look forward to classic pepperoni, cheese, vegan and vegetarian, and meat-filled pizza.
The team can advertise the fundraiser, reaching out to as many people as possible. By setting a reasonable price and providing an easy ordering process, you'll be able to collect funds while satisfying the cravings of pizza lovers.
This fundraiser will help the softball team extensively financially and bring joy and satisfaction to supporters who enjoy a premium pizza conveniently prepared in just a few minutes.
s
Who Can Benefit from These Softball Fundraising Ideas?
While we have presented several ideas for you, it's essential to understand who these ideas are for. These softball fundraising ideas can benefit various individuals and groups involved in softball. Here are some significant examples:
s
1. Softball Teams
Both youth and adult softball teams can benefit from fundraising efforts to cover the costs associated with team expenses, including uniforms, equipment, tournament fees, or travel expenses.
s
2. Youth Softball Leagues
Organized softball leagues overseeing multiple teams can utilize fundraising to support their operations, maintain fields, purchase equipment, and cover administrative costs.
s
3. School Softball Programs
Softball fundraising can be an excellent way for school teams to raise funds for their programs, whether a high school or a middle school program.
s
4. Softball Associations and Organizations
Larger entities like softball associations or organizations can also benefit from fundraising activities to promote the sport, organize tournaments, provide scholarships, or support developmental programs.
s
5. Individual Softball Players
Sometimes, individual players must fundraise to cover their expenses, such as participation fees for travel teams or specialized training programs, to thrive in their field.
Overall, these softball fundraising ideas can be adaptable and beneficial for a wide range of individuals and groups involved in the sport of softball, helping to support their activities and ensure continued participation and growth.
s
Practical Fundraising Tips For Your Next Softball Fundraiser
When organizing a softball fundraiser, there are several vital aspects to keep in mind to ensure its success. From considering fundraising product requirements to effectively communicating with your team, these tips can help plan your next softball fundraising event. Additionally, prioritizing safety throughout the process is crucial. By implementing these strategies, you can maximize your fundraising efforts and create a positive experience for everyone involved.
s
1. Consider Fundraising Product Requirements
Before selecting a fundraising product to sell, consider factors such as the target audience, local regulations, and logistical considerations. Choose products that have broad appeal and are suitable for your community. Ensure that any product you choose aligns with specific requirements or restrictions set by your organization or local authorities.
s
2. Encourage Your Softball Team
Engage your softball team and make them feel invested in the fundraising efforts. When organizing a fundraiser, explain the purpose of the fundraiser, how it will benefit the team, and involve them in the decision-making process. Encourage their active participation and provide incentives or rewards to motivate their involvement.
s
3. Communication Is Everything
Clear and effective communication is critical to a successful fundraiser. It would help if you conveyed the goals, expectations, and timeline to your team and volunteers. Use various communication channels such as team meetings, emails, social media, and online platforms to keep everyone informed and engaged. Regularly update participants on the fundraiser's progress and express gratitude for their efforts.
s
4. Safety First
Safety should be a top priority. Ensure that all participants are aware of safety guidelines and protocols. Consider crowd control, first aid provisions, and proper supervision when organizing fundraisers. Adhere to any local health and safety regulations and take necessary precautions to protect the well-being of all involved.
s
These tips are essential for a successful softball fundraiser. By carefully considering the tips mentioned above, you can enhance the success of your next softball fundraiser, creating a positive impact for your team, supporters, and community while achieving your fundraising goals.
Promotion and Marketing Tips For Softball Fundraiser
Efficient promotion and marketing are crucial for the success of any softball fundraiser. These strategies can generate excitement, spread the word, and attract participants and supporters. Here are some tips to help you promote and market your softball fundraiser effectively:
s
1. Develop a Comprehensive Marketing Plan
Start by creating a marketing plan that outlines your goals, target audience, key messaging, and promotional tactics. Identify the channels you will use to reach your audiences, such as social media, email marketing, flyers, local newspapers, and community bulletin boards.
s
2. Use Social Media
Utilize social media platforms to create buzz and engage with your audience. Create dedicated event pages, share compelling visuals, and regularly post updates about the fundraiser. Encourage the softball team members, volunteers, and supporters to share the event with their networks.
s
3. Engage Local Media
Contact local newspapers, radio stations, and community websites to spread the word about your softball fundraiser. Offer to provide them with a press release or arrange for interviews with critical team or organization members. Exposure through local media can significantly increase awareness and attendance.
s
4. Collaborate with Local Businesses
Contact local businesses and ask if they would support your fundraiser. They can contribute by sponsoring the event, donating products or services for raffles or auctions, or hosting fundraising events at their establishments. In return, offer them promotional opportunities and recognition during the event.
s
5. Create Eye-Catching Flyers and Posters
Design visually appealing flyers and posters that communicate the details of the fundraiser. Include eye-catching graphics, essential information, and contact details. Distribute them in high-traffic areas such as community centers, schools, sports facilities, and local businesses.
s
6. Utilize Email Marketing
Build an email list of potential participants, supporters, and past donors. Send regular updates and reminders about the fundraiser, highlighting its purpose and impact. Include a clear call-to-action in each email, directing recipients to registration or donation pages.
s
7. Engage Your Community
Host pre-fundraiser events like team clinics, skills competitions, or friendly exhibition games to engage your community and generate interest. Invite local sports celebrities, coaches, or influencers to participate and help spread the word about your fundraiser.
s
8. Encourage Early Registration and Ticket Sales
Offer incentives for early registration or ticket purchases, such as discounted prices or exclusive merchandise. Creating a sense of urgency can motivate people to sign up or buy tickets in advance.
s
9. Use Testimonials and Success Stories
Share stories and testimonials from past participants or individuals who have directly benefited from your fundraising efforts. These success stories can inspire potential supporters and showcase the impact of their contributions.
s
10. Thank Your Supporters
Show appreciation to everyone who participates or contributes to your fundraiser. Recognize their support through social media shout-outs, handwritten thank-you notes, or prominently displaying sponsor logos during the event. Building goodwill can encourage ongoing support in the future.
s
These promotion and marketing tips can make a significant difference in the success of your softball fundraiser. Continuously evaluate and adjust your strategies based on the response and feedback you receive, ensuring ongoing engagement and support from your community.
s
What Is The Importance of Softball Fundraiser Ideas?
Fundraiser ideas for softball teams must be appealing and effective in conveying their message to others. Here's why these ideas are crucial:
s
1. Financial Support
Softball fundraiser ideas are essential for generating funds to cover the expenses associated with participating in competitive softball. These funds help teams and organizations cover uniforms, equipment, field rentals, umpire fees, tournament fees, and travel expenses.
Without proper and creative fundraising ideas for softball teams, these financial burdens become obstacles to participation and limit the opportunities available to softball players.
s
2. Outreach And Awareness
Fundraisers generate financial support and raise awareness about the sport of softball itself. Increased visibility can attract new participants, supporters, and potential sponsors, ultimately benefiting the growth and sustainability of softball programs.
s
3. The Development of Skills
Softball fundraising ideas are essential for those who want to develop their skills, such as leadership, communication, marketing abilities, and organizational skills. These transferable skills can be applied to various aspects of life, benefiting individuals beyond softball.
s
4. Community Support
The best softball fundraiser ideas allow teams and organizations to engage with their local community and garner support. Community members, businesses, and sponsors often rally behind fundraising initiatives, providing financial contributions, in-kind donations, and volunteer assistance.
Fundraising events can unite the community, creating a sense of pride and involvement in supporting local athletes and organizations.
s
5. Engagement and Team Building
Fundraising activities allow softball team members, coaches, and parents to come together and work toward a common goal. It fosters teamwork, collaboration, and a sense of camaraderie among the participants.
Engaging in softball fundraising efforts helps build stronger relationships within the team, enhancing the overall experience and unity of the softball community.
s
How Does A Successful Softball Fundraiser Support Team Expenses?
A successful softball fundraiser can significantly support team expenses in various ways:
1. Tour Expenses
Softball teams must often travel to different locations to participate in tournaments and matches. This incurs transportation costs (airfare or fuel), accommodation expenses, and meals. Fundraising can help cover these travel expenses, ensuring the team can attend important tournaments without burdening individual players or their families.
s
2. Uniform and Equipment
Proper uniforms and equipment are essential for softball players. This includes bats, gloves, balls, helmets, and catcher's gear, which can be costly. Fundraising can help cover the expenses of purchasing or replacing equipment as needed. Additionally, funds can be used to buy team uniforms, including jerseys, helmets, pants, caps, etc.
s
3. Tournament Fees
Softball teams often participate in contests that require entry fees. These fees can add up, primarily if the team competes in multiple tournaments throughout the season. Softball fundraiser ideas can help cover these costs, allowing the team to participate in more competitions.
s
4. Coaching and Training
Experienced coaches and specialized training sessions are essential for developing softball players. Fundraising can help compensate coaches for their time and expertise. Additionally, money raised can allow players to participate in specialized training sessions or clinics to improve their skills.
s
5. Field Maintenance
Proper field maintenance is crucial for safe and compelling gameplay. It includes tasks such as maintaining the proper dryness or wetness, grass cutting, and soil maintenance. Fundraising for the softball team can help maintain the field adequately, ensuring a safe and enjoyable playing environment. Well-maintained areas reduce the risk of injuries and enhance the overall playing experience.
s
6. Miscellaneous Items
Softball teams may incur various miscellaneous expenses throughout the season. These include team events, awards, administrative costs, or fundraising for charitable causes. Softball fundraising helps cover these additional expenses and supports the overall functioning and growth of the softball team.
s
Hit a Home Run with Our Softball Fundraising Ideas!
Softball fundraisers are essential for supporting teams, players, and organizations involved in the sport. Creative fundraising ideas can make a significant difference, whether you're aiming to cover travel expenses, purchase equipment, maintain fields, or support player development.
From mini golf competitions and flower bulb sales to sponsored walks and bingo nights, numerous softball fundraising ideas exist to explore. By considering the needs of your team or organization and leveraging effective marketing strategies, you can create successful fundraisers that not only generate funds but also foster community engagement and support.
Remember that fundraising goes beyond financial gains. It promotes team unity, develops essential life skills, and raises awareness about the sport of softball. Whether you're part of a youth league, school program, or adult softball team, implementing these softball Midland Fundraising ideas can help you achieve your goals and ensure the continued growth and success of softball in your community.