Fantastic cheerleaders are precisely what any school needs to boost school spirit, whether they are supporting their school's football, basketball, or other sports. In addition to competing in cheering events, many cheers and dance groups often wear pricey outfits and travel.
Cheerleading squads sometimes need to hold fundraising events since things like outfits, props, supplies, practice, travel to competitions, and even the renting of a cheering area can be extremely expensive.
In this blog, we have detailed 31 cheer fundraising ideas to help you fulfill the cause by raising money for your cheerleading group. Each idea elaborated is easily achievable at minimum costs and a higher return on investment.
What Is Cheer Fundraising?
The concept of Cheer Fundraising simply refers to raising money for a cheerleading group. Cheerleading squads use various cheer fundraising ideas to raise funds and pay entrance fees to take part in. They also have to pay for travel, food, lodging, dresses, makeup, and other related expenses.
Cheerleading is one of the best ways to show support and school spirit to your team. It can raise the overall morale of the crowd and enhances everyone's involvement in the game.
However, having a cheerleading group or being a cheerleader is not only about games and fun. Rather it's an expensive activity often and involves miscellaneous expenses to cover.
It's not possible always for the group to have the necessary amount of money and spend as and when required. That is why it's a MUST for cheerleading groups to raise the fund by hosting profitable fundraising campaigns.
Top 31 Cheer Fundraising Ideas
Several costs are involved in the cheerleading clubs. It's not always possible for cheerleading groups to have funds ready at their service. Therefore, raising money by hosting a cheerleading fundraising campaign is the most viable option cheerleading teams are left with.
However, in terms of planning fundraising events, it's required to be creative enough to gather attention from as many donors as possible. In this section, we have explained 31 cheer fundraising ideas below each of which can be easily executed, tracked, and monetized.
Lollipop fundraising is one of the fabulous fundraising ideas for competitive cheerleading groups. You can plan this community business donation program, especially during the Fall and Holiday seasons.
Sell anything you want in your lollipop stall – color blasters, mega-rounds, sports pops, church lollipops, and sweet pops.
Pick up some volunteers from your team and get the lollipop supplied by local suppliers. This will benefit the local businesses largely. Next, organize a colorful and noticeable lollipop stand in any community space. Charge a nominal amount for each purchase to generate revenue.
Popcorn and peanuts fundraiser is an innovative fund-raising concept can help you reach your fundraising goals and make your event a huge success. Make a preliminary estimate of the number of purchasers first, and then prepare flavored popcorn and peanuts.
Create a popcorn and peanuts fundraiser stand at any public location, such as in front of a school, a children's park, a theatre, etc., to attract children's attention.
Gourmet popcorn with a variety of flavors, including salted caramel, hot chili, cheese butter, apple pie, tangy tomato, and vanilla chocolate, popcorn, can be sold.
You may either go with basic, salted peanuts or add variations like cream onion, salt, pepper, cheese garlic peanuts, etc. Charge a modest fee for each serving of popcorn to help raise money.
Holiday seasons are incomplete without delicious cookies and a cookie dough fundraising event is one of the good fundraising ideas for cheerleaders.
Cookies are sweet twists carrying the 'essence of love.' You can get wholesale cookies supplied by the local bakers or ask your cheerleaders to bake cookies at home and bring them to the fundraising campaign.
Fix a nominal amount for every cookie box purchase to gain more profit. You can also give away one extra lollipop or candy bar for free to gain more attention from the buyers. It's one of the amazing cheer fundraising ideas that can be launched in any community setting.
A candy bar fundraising campaign is both fun and profitable at the same time. Who doesn't love candies? Everybody does and that's exactly why this event is going to be a blast if you plan it properly.
Choose any community place to set up your candy stall like a footpath, a park, or a spacious courtyard of a team member.
Now, buy candies of different flavors and shapes from a local seller. Then embellish your stall and you are all set to start the event. To gain the attention of more customers, you can provide discount offers on larger purchases such as candy tubs, candy houses, or extra-large candy boxes.
With the holiday season approaching, it's possible to assume that there would be a high demand for candles and people will prefer purchasing them in bulk to avoid the last-minute hassle. Raise your profit from this demand by planning a candle fundraising event.
Cheerleading fundraisers, such as handmade scented candles are in high demand. So, choose a local supplier and get a quick supply of them. Now, you have to set up a small accessible stall in any community area to sell and raise funds.
Ensure to keep a nominal amount for each candle box. You may also offer adorable notes mentioning holiday wishes to add more value.
Unique DIY Cheer Fundraiser Ideas
6. Spirit Nights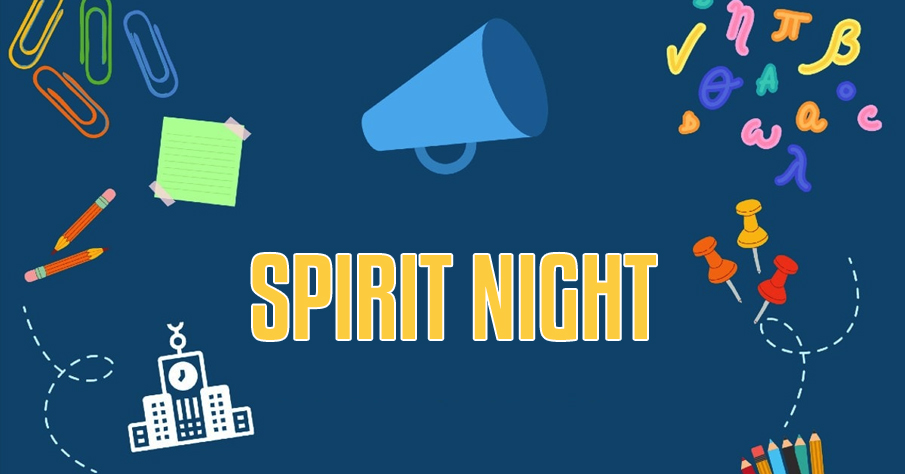 A spirit night fundraiser is a pretty easy way to raise money for your cause. This simple way of revenue-generating is also a Win/Win for your group which also benefits both the venue and the supporters.
If you select a restaurant as the venue you will be getting a sound amount of referral commission without spending a lot of time or money planning and promoting an event.
You can include a flavor of positivity in your spirit night by asking some of your cheerleaders to move to some good beats that will engage the participants even more. To raise the money, charge a small amount as an entry fee from the participants.
7. Coupon Books
Selling coupon books could be one the easy fundraising ideas for cheer teams and for every other type of nonprofit organization to raise money.
This type of cheer fundraising ideas involves selling books, booklets, and brochures at discounted prices. This is quite an effective way to make money as these events can attract a large number of audiences.
You can organize this fundraising program either by asking for sponsorship from book companies or by donating old books at rebated prices.
You can also contact any local seller of old books who would love to give you some books at cheaper prices that you will sell again to raise money.
8. Pie-A-Face
There are so many reasons why pep rallies are fun. Plus they are easy cheer fundraisers too. Let your cheerleaders be involved in the festivities and make funds for them. Cream pies to the face are immensely entertaining and if you combine donations with the event, it will be productive too.
The highest donor can choose the cheerleader they want to make a mess of with the pies. Pie-A-Face is a fun way to raise money for your cheerleading team where you need the involvement of your team members only.
Make sure to bring some good quality cream pies so that the colors in the creams don't cause any irritation on the skin.
9. Silent Auction
A silent auction is an event where various items are displayed for the attendees to evaluate, place valuable bids on and make purchases.
Nevertheless, it's called silent since there is no auctioneer present and the bids are placed anonymously using a bidding sheet and a bidding number.
To raise money for your cheerleading team you can arrange this silent auction at any area of your locality. You can place bids on trending items like salon gift cards, Jewelry, Art, sporting equipment, movie or play tickets, etc. Although it's time-consuming a silent auction has a lot of potentials to raise money.
10. Raffles
It would be a terrific idea to encourage fans to join a charity raffle during the important sporting events at your school.
Ask nearby companies whether they would be willing to provide raffle winners with free goods or a gift card. Raffle off the raffle tickets on the big day by charging for them.
Consider holding a 50/50 raffle or investing in an interesting vacation package to generate excitement instead, keeping in mind that prizes are essential to the success of a raffle fundraiser.
11. Ice Cream Sales
Ice cream sale is one of the fast fundraising ideas for cheer teams. It's effective whether your cheering team is in high school or is still in elementary school.
If you can't find a distributor, look for one that would sell you ice creams at a wholesale price. You will get a discount on the retail prices, or go to a departmental store. Decide a day to sell ice cream, and be sure to set the pricing to earn a profit.
To ensure that the youngsters remember to bring a few bucks to purchase your delectable ice cream delights, ensure to publicize the dates and times of the sales.
Remember to set up a timetable for parents to sign up and come in to sell the ice cream on a rotating basis. The cheering team can generate money while the students have a nice way to round off the week.
12. Pledge Challenges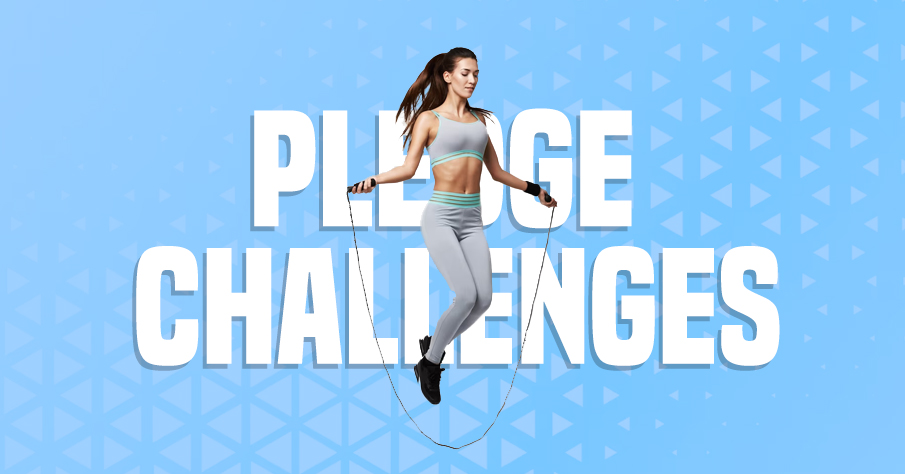 One of the most engaging fundraiser ideas for cheerleading teams is a pledge challenge. This involves pledging to complete a particular challenge. Hope you all remember Jump Rope for Heart Pledges we all used to play during childhood. You can reminisce about those good old days through a Pledge Challenge Fundraiser.
It's a great idea for your cheerleading team if the members are willing to take on challenges like shooting hoops, jumping ropes, and running laps.
Some other ideas include mowing lawns, long-distance cycling trips, and completing tasks oriented to community members such as ice or leaf clean up.
A lot of planning is required for these cheer fundraising ideas such as promoting the challenge, collecting the pledges, getting the pledges, etc.
13. Walk-A-Thon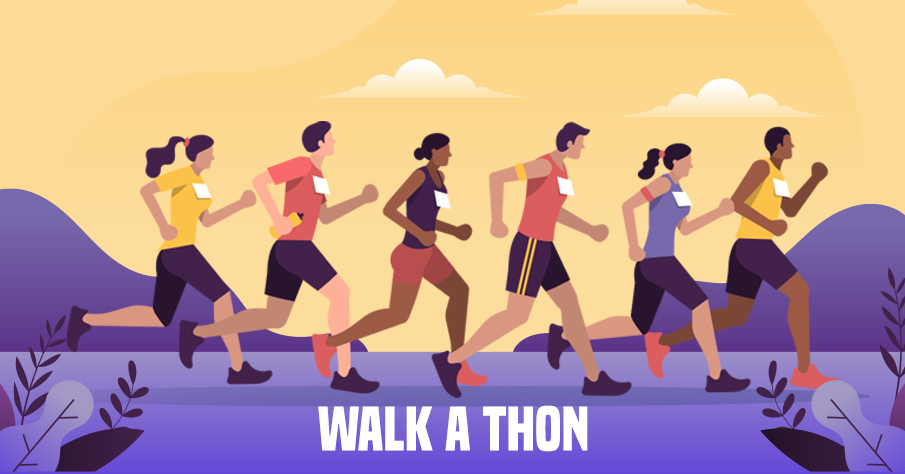 Even if your cheerleaders might be able to sprint for kilometers without any trouble, organizing walk-a-thons is a tradition since it's a classic fundraiser.
Ask friends and relatives to make donations in support of your cheerleaders. Better yet, ask friends and family to participate in the fundraising walk with you.
Find a location for the walk-a-thon, such as a neighborhood park or a school track, and get ready to go! Include rewards and participation trophies at the conclusion.
14. Cheerleaders' Fashion Show
Cheerleaders of all ages usually like doing performances, and a fashion show is an ideal venue for you to do both while supporting your team.
Have your team showcase each outfit after requesting donations from nearby retailers. You'll need a location to hold your concert.
Hence work with a local studio to use their event spaces or just the arena at your school. You can also invite the parents and friends of your cheerleading team to participate in the event to raise more money.
15. Holiday Candygrams
Cheerleading squads have long loved holiday candygrams because they work so well in educational settings.
Students may use this simple fundraising opportunity to send sweets and a unique note to a buddy. Everyone at the school likes participating in this fundraiser.
You only need to select holiday-appropriate candies and unique note cards that allow for message writing. To guarantee you don't forget anyone, be sure to keep thorough records of all the sales.
Select a time of day to distribute the candy bars, and then collaborate with the school administration to determine where the recipients will be during that time. Make sure to involve the entire crew to ensure that all deliveries are made.
16. Color Runs
A color run is a fun activity where participants are doused in color while they run. Even dressing up is an option if you want to increase pleasure. So that more people may participate, schedule it over a holiday or weekend.
The event can have a registration price. Set up many stations at which clients can receive color-spraying treatments.
To allow attendees to paint each other, colors might also be sold at the event. This will increase enjoyment and enable you to raise more money.
17. Discount cards
Discount cards are again one of the fast fundraising ideas for cheer groups, most likely due to their low cost and high demand. People like finding ways to cut costs while dining out or even when purchasing daily necessities like dry cleaning or vehicle washes.
The secret to the discount card is to get in touch with as many well-known companies as you can in your neighborhood to set up special specials and discounts that customers will be thrilled about.
The printing of the discount cards will be your biggest outlay for this fundraising, but you may reduce it if you work with a nearby printer.
18. Baskets of Cheer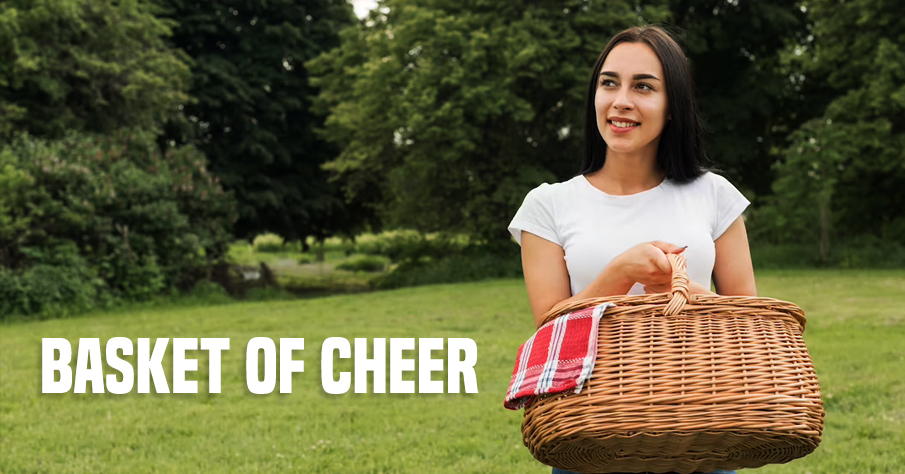 The purpose of cheerleaders is to lift others, and that is exactly what this fundraiser concept aims to achieve! Put together themed gift baskets with merchandise from your school's sports or cheering squad.
Ask your school if they will contribute any of the spirit wear they already sell, or collaborate with a wholesaler to manufacture and locate the ideal things.
You may individually sell these baskets to family and friends or at sporting events and tournaments.
19. Dog Wash
Do your cheerleading members love cute, furry friends more than anything else? If yes, then host a dog wash day where your community dogs can come for grooming. You have to ask for donations to raise the fund but don't cross the limit of a minimum amount of $10.
If you want to cut more costs, you can ask the pet parents or your cheerleaders who have pets to bring towels or special shampoos.
Bake some treats for the dogs when the event is in progress to add a dose of extra happiness. You can also arrange some refreshments for the proud parents of the furry babies.
With some extra efforts and distinctive strategies you can make your cheer fundraising ideas a huge success!
20. Hair And Makeup Lessons
Think about all the shows and competitions the cheerleaders have participated in; they've had plenty of practice with hair and cosmetics.
It's not surprising that many other people, especially younger people, wish to acquire similar abilities and showcase their craftsmanship.
Tell your team to instruct others on how to enhance their appearance. You don't want to transfer germs, so either buy sterile cosmetics applicators or ask people to bring their own.
Dress the participants up, and take lots of pictures to show off their new outfits! Take a small amount from each of the participants to cover the targeted amount of funds.
21. Barbeque Stand
Do you own a grill? It may be put to good use to help your squad raise money. Install a barbecue station in your community and offer live meals. Due to the popularity of grilled food, this is a fantastic method to raise money.
Additionally, a lot of people enjoy having a handmade barbecue but are unable to prepare one at home simply because they lack a grill. You may utilize your stand to simply grill peoples' freshly prepared and seasoned food to draw their attention.
You may charge a fee for this service and also give customers the choice to make additional donations if they so want.
22. Email Campaign
Email marketing or an Email campaign may be just as successful at generating money for your cheering team as mailing out appeal letters can. It's an affordable and straightforward method to request donations from your friends, family, and community.
Additionally, these communications can be sent to other people who might be intrigued.
This is one of the best fundraisers for cheer teams to make use of the internet contacts on your team, such as distant relatives.
Since they provide contributors with a specific donation link, these emails are successful. Additionally, it's crucial to include a suggested gift amount because many contributors will do so rather than choose a lower amount.
23. Cheer Clinic
Are there a lot of young, ambitious cheerleaders at your institute? Do you want to include them in the squad when they become older? The ideal summer day camp for younger children to try out becoming a cheerleader and acquire new skills is a cheer camp or clinic organized by your team.
Costs are low since your coach and cheerleaders manage the camp and utilize the school's resources. With this creative cheerleading fundraising concept, all you need to do is charge for camp attendance to start making money.
24. Pumpkin Decoration
Holiday seasons mean Halloween and one of the best parts about Halloween is picking out and carving a huge pumpkin.
Host a pumpkin-carving gathering for local children this year to take it a step further. Local parents are welcome to drop off their children with your team for a modest cost. It's one of the most engaging cheerleading fundraiser ideas.
After having some refreshments and beverages, give each kid a pumpkin. Help them create the pumpkin of their fantasies by picking different patterns!
Your cheerleaders might teach them dance moves to scary music, like Monster Mash and Thriller, for extra entertainment.
25. Cheerleaders' Car Wash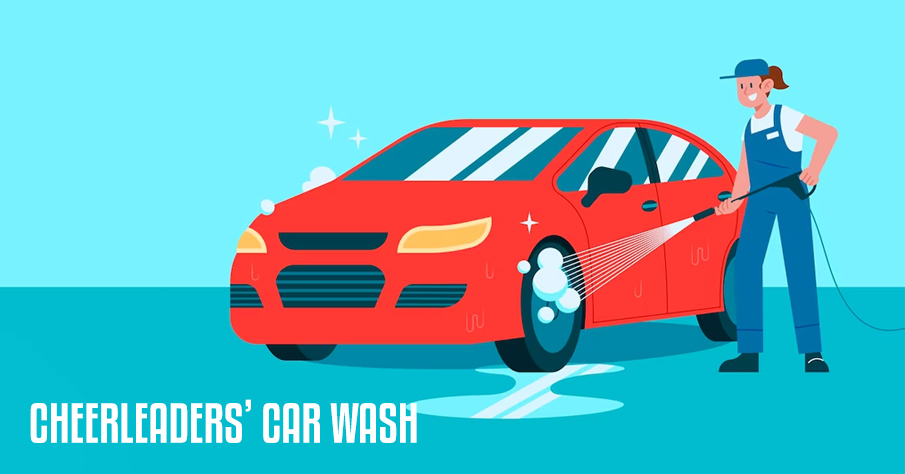 Car Wash is a tried and tested fundraising event and a profitable way to raise funds for your cheerleading group and keep the vehicles of your team as well as the community clean at the same time. To set up a car wash in your parking lot or school, you can charge a fee for every car that you wash.
Take a small amount from car owners as a charge for the service your team is providing. Hang banners, flyers, and posters to spread the word about the event of your car wash.
You can also make use of social media sites to promote the event. All you have to do is purchase some sponges, soaps, and other supplies for the car wash.
26. Refreshment Bar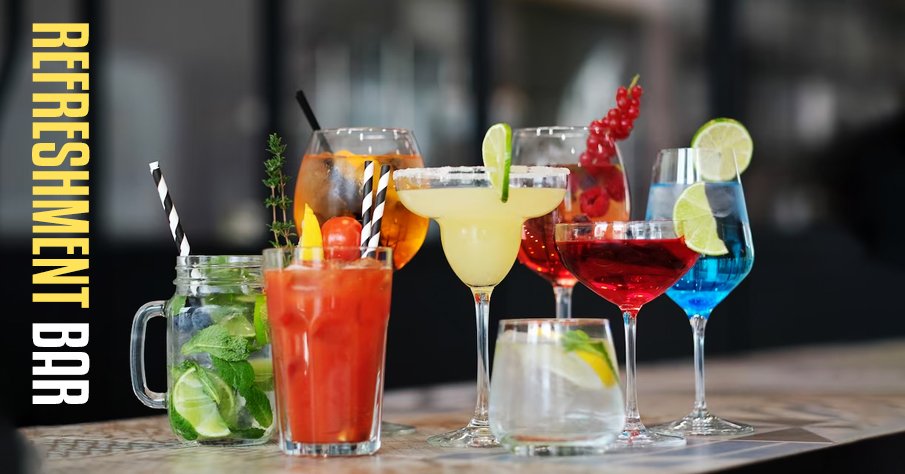 Is any school event or sports night coming up soon nearby? Why not plan and set up a refreshment bar with your cheerleading groups? Arrange a simple stall and sell juices, sodas, and coconut water, along with snacks like chips, fries, chicken nuggets, fish/chicken fingers, and popcorn.
It's a great way to raise the funds as people love to munch something while watching a sport, a program, or any other event.
If your target fundraising amount is on a little higher side, you can offer special combo deals such as 2 drinks and a bag of chips, a larger pack of nuggets/fries, or a tub of popcorn for a discounted price.
27. Dance A Thon
Since cheerleaders like dancing, why not organize a cheerleading dance-a-thon fundraiser? Dance-a-thons are intended for participants to solicit contributions and pledges from their friends, neighbors, coworkers, and family before the event.
Dance-a-thons and dance marathons may be very profitable cheering fundraising ideas when held online using a P2P crowdfunding platform. Have others put bets on who will win, and then watch them compete for the prize.
28. Bake Sale
This is one of your squad's most well-liked and time-tested fundraising concepts. Almost everyone enjoys baked goodies.
Additionally, anyone can perform it, which is the finest part. There is a recipe for everyone, whether you are an experienced baker or a novice.
To raise money for the team, you might invite each player to prepare and sell their favorite treats. Your parents, grandparents, or other family members may be able to assist you. This is an excellent strategy for involving the neighborhood in your fundraising event.
29. Craft Fair
Crafts done by hand are growing more and more popular and it's one of the great cheer fundraising poster ideas. Due to the difficulty in finding handcrafted and distinctive things on the market, people choose to purchase them.
If you or the other members of your team are skilled in creating, you can use this talent to generate income.
You might organize a small craft fair in your neighborhood where you can sell the items that you or your team members have produced by hand. There are many items that individuals would want to purchase, including art, jewelry, and clothing.
30. Cheer-A-Thon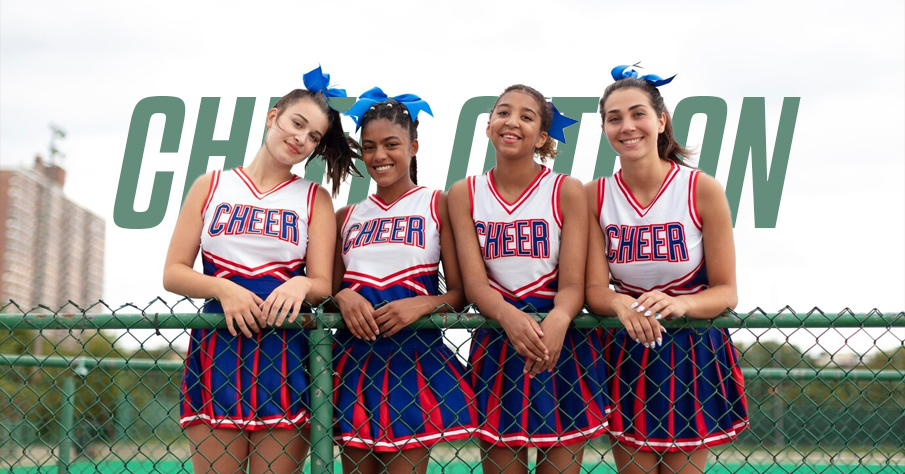 This can be a great option for the competitive squads who are planning to take part in bigger competitions. What you love to do can help you make money for bigger causes.
Exactly, a Cheer-A-Thon is one of the best cheerleading fundraising ideas to host and rise for your cheerleading group.
To conduct a cheer-a-thon, your cheerleading squad should invest a certain amount of time and plan your groups accordingly.
For instance, if you are planning to host 24 hours cheerleading event, you can arrange multiple cheerleading squads.
You can do different routines, cheers, dance moves, and stunts to ensure the venue has a high spirit. You may also have to play good band music in the background along with fun activities as well as games to keep people entertained.
Spread awareness of your event as much as you can both online/offline. Print tickets and sell them to audiences at discounted prices to attract more people.
31. Pancake Breakfast
The cheerleaders will be enthusiastic about breakfast fundraisers, which are popular school fundraising ideas.
Although pancake breakfasts are a mainstay of school fundraisers, providing gourmet and brunch-style alternatives will enable you to charge higher admission prices and entice more attendees.
To pull off this kind of event, you will undoubtedly need volunteers for the cook and the chef. If you want to take some of the baked goods home for later, add music performances and a bake sale afterward.
Pro Tips To Excute Successful Cheerleading Fundraising Ideas
Cheer Fundraising Ideas are brilliant ways to raise money for cheerleading group. These are quite profitable and can yield huge returns if planned and organized systematically. Below are some effective tips to host a successful cheerleading fundraiser that you need to follow to raise the required money for your team in a hassle-free way.
1. Gather A Team To Succeed
The cheerleaders involve their families, instructors, and neighbors in the fundraising in addition to themselves. Coaches and parents may have formed alliances with nearby businesses to obtain sponsorship assistance for in-kind and monetary gifts.
2. Plan Goals For The Year
Set a specific fundraising objective at the beginning of the academic year. How much money will your team need to raise to accomplish your objectives? Determine how many cheer fundraising ideas are necessary to accomplish your objective, leaving enough time between each one to collect the funds needed to carry them out.
Along with taking part, the cheerleaders also include the parents, coaches, and neighborhood. Relationships that parents and coaches have built with local companies are crucial to securing sponsorship for both in-kind and financial donations.
3. Use The Right Tools
Use websites for fundraising that might make your organizing and reporting tasks easier. Making use of fundraising software also allows you to accept mobile and online donations, which help you collect more money, particularly for peer-to-peer cheering initiatives.
Also, these tools will help you keep track of the targeted fundraising amount without creating any confusion among the team members.
4. Evaluate The Result Of The Event
Planning fundraising events involves several steps, one of which is the review and summary of the event. Your team must identify what went well and what may be improved in the future.
Once a week, while everyone's recollections are still vivid, make sure to gather together and talk about the event.
You can also use the software statistics to understand how your fundraiser project is progressing and then plan accordingly as per your evaluation results.
Cheer Up, and Raise The Fund
People will turn out in large numbers to back your fundraising efforts since cheerleaders play an essential role in the student body of a school or institution. We hope that your team will be benefitted greatly from these 31 DIY cheer fundraiser ideas!
You may encourage the squad by using your imagination and having fun. If you want to give your fundraising ideas a reality and raise money for your cause, get in touch with Midland Fundraising to get awesome cheer fundraising ideas.