Daycare centers are often considered the sacred haven for kids whose parents are in jobs with low financial backing. Hence these centers must have the necessary equipment in place to address and resolve the financial circumstances of the constituents. It also provides the children with vast opportunities to play and learn.
The lower revenue from the parents often limits the financial situation of the daycare centers. It appears to be a financial challenge for the centers to pay their rent, hire qualified staff, and cover other aspects. Hence, the need for fundraising is exceptionally high for these centers.
Many daycare centers, especially the nonprofit ones, that serve low-income families often face the trouble of restricted funds. The need to generate an alternative source of income among them is high as it supplements their budget and enhances the children's learning opportunities.
Let's understand and take a look at the various daycare fundraising ideas that are profitable and require minimal investments. Read ahead to get informed!
s
What is a Daycare Center?
A daycare center is a reliable and safe space for parents to leave their kids to be cared for by qualified adults. Parents do this because they have work or other obligations to take care of.
Daycare centers are for toddlers and young kids who are under the guidance of a trained and qualified provider. They encourage children to widen their learning experience and go through steady brain development.
When a child is put in a daycare center, they get exposure to formal education. Children get to learn various things like problem-solving through puzzles and develop the skills to socialize in newfound group activities.
Daycare centers also offer a fun experience to children through different enrichment programs. If it is an advanced center, it also introduces computer classes and has well-designed playgrounds that are safe for kids to run, play, or just roam around.
s
What is Daycare Fundraising?
To raise money, there are fundraising ideas for childcare centers. It can be anything like a bake sale, a talent show, sports activities, etc. Fundraising for childcare centers is integral to qualitative child care, no matter what the economic position of the nation. This is the reason why funding is crucial.
The owners of daycare can use unique daycare fundraising ideas to get a high amount of funds. There infinite number of resources available today from reliable fundraising support businesses.
Why is There a Need for a Daycare Fundraising Idea?
For some parents, paying for a daycare or preschool for their children is difficult. Parents may have a hard time paying rent, hiring staff, etc.
Therefore, many centers make their daycare services as affordable as possible. But, for the center, it can be expensive to run the facility and own a childcare program. There are hidden costs and issues that parents often don't know about. This is one reason why daycare fundraising programs need to be implemented, especially when it is a special needs daycare or a non-profit center.
Also, a daycare through different innovative daycare fundraising ideas can give children the opportunity to go on excursions and to places like educational centers, zoos, museums, and even swimming pools. This helps the child to have a better worldview of everything at a small age. The parents, too, have the chance to engage in such exciting preschool fundraising ideas or do some brainstorming to make the ideas hugely successful.
A fundraising program for your daycare helps unlock the full perspective of what you want to offer.
s
Get Everyone Involved In Your Daycare Fundraiser
Daycare or childcare centers earn insufficient revenue and hence, need external help, such as a fundraising campaign to buy resources for their center. They also need funds to gradually grow into a large center or generate additional funds for miscellaneous childcare supplies.
But, do you know what needs to be assured to make your daycare fundraiser event successful in terms of crowd and revenue generation? It is the effective promotion and hosting of the event! Most preschools or daycares consider that their in-house staff and kids are adequate to execute any fundraising idea and make it successful. But that's not enough!
Children should be the face of your fundraising campaign, but the parents should promote it. If every parent takes a step ahead and uses social media or online opportunities to promote your fundraising program, it can fetch an impressive number of participants!
Clearly, to make any of your daycare fundraising ideas successful at raising the target funds, get everyone involved, from parents, in-house members, and kids to community members and volunteers.
s
Fundraising for Daycare-Preschool
Fundraising ideas for daycare centers or preschools are immensely helpful as they help the owners to raise funds to pay for learning supplies, and outdoor play equipment, replace worn-out desks, chairs, or other infrastructure, staff, and so on. To be precise, fundraising is a reliable way to run a daycare or preschool.
Many preschools or daycares also understand the financial constraints of parents from low-income families, so they run as nonprofit daycare centers. Fundraising becomes the only source for those centers to raise hefty money at one go for primary and miscellaneous costs.
Of the excess profits they make from fundraising events, the owners can save some amount for future improvements! With the extra funds, they can gradually turn their daycare centers into great learning and playing spaces for kids.
s
21 Daycare Fundraising Ideas That Will Be Rewarding For You
Countless easy fundraising ideas for daycares can help you reach and even exceed your targeted fundraising goals. With the holiday season coming up, it is an excellent opportunity to host a fundraising program now. To hold the program, get the support of your staff, parents, and local businesses that will provide the necessary supplies for your program.
Here are some of the most fascinating and profitable daycare fundraising ideas for you.
s
Who does not love popcorn? A popcorn fundraiser will be a guaranteed hit for nonprofit daycare centers trying to raise money.
This fundraising is not just enticing but is also easy to execute with minimal costs! You only need to buy some quality popcorn kernels and additional healthy ingredients, like butter, caramel, etc., from a local supplier to offer flavored popcorn. Also, to make this fundraising idea successful, you need to put up your stall in a convenient public place such as a community park so that a maximum number of people can easily reach your event.
It is undeniably a great idea to create awareness of your daycare center while making the participants relish some delicious snacks.
s
This is one of the popular daycare fundraising ideas but a prospective one to raise a lot of money! This idea works wonderfully in any season but is best during festive seasons like Christmas and New Year.
You can make this snack fundraising event extensive by including different munchies. The snacks in your stall can be anything from baked items, wafers, peanuts, and popcorn to hot dogs, patties, and sandwiches.
To host a snack fundraising, you must look for local businesses that will supply all the ingredients, or you can also partner with a fundraising supporting organization like ours.
We at Midland Fundraising have high-quality food supplies such as cookie dough, cheese spreads, sausages, popcorn kernels, chocolates, and boxed candies to help you host a Supreme Snacks fundraising program for your daycare or preschool.
To grab the maximum number of participants, ask for a small entry fee and put as many gourmet snacks as possible in your stall to satiate customers' varied tastes.
s
Cookie Dough Fundraising is one of the easy fundraisers for preschoolers that can be executed in less time by arranging homemade cookies or getting cookie dough supplied by a reliable local supplier.
In this event, you need to sell pre-portioned cookie dough to the participants in exchange for a reasonable price and let them bake. To make this fundraising program more exciting for your preschool, provide distinct flavors of dough, starting from chocolate, oatmeal, resin, vanilla, or sugar to peanut butter and chocolate chip cookies.
Encourage the kids to participate in such a program to spread your cause while allowing the customers to enjoy baking various cookies. This is a happy and delightful fundraising idea for daycare centers and will enable you to earn significant profits.
s
Lollipops are every kid's favorite and of the parents because they keep their kids happy. Hosting a lollipop fundraising will be an instant hit for your daycare. It is a joint fundraising concept many preschools and daycares use because it easily attracts a considerable crowd.
Choose a place to host a stall and try to offer several delicious flavored lollipops. You can even go an extra step and make handcrafted bouquets of lollipops comprising many flavors to entice the adults. They can buy those collections to distribute lollipops to kids at family events.
This is a one-of-a-kind local fundraiser you should try for your daycare because it is not only low-cost, but also the ingredients needed are easy to source from local suppliers.
s
Who doesn't love candles? People collect candles of different sizes, shapes, fragrances, and colors. They use them to beautify their homes, especially during festivities or occasions.
Candle fundraising is highly innovative and is one of the best holiday season fundraising ideas. You must sell quality, scented, and long-burning candles in this fundraiser event. You need to buy the materials for hand-crafting candles and find a good place to host and promote your event among the parents and community members through banners or flyers.
If you want to ensure a higher return on investment in the candle fundraising idea, try selling an exclusive collection of candles with neat packaging.
s
Candy bar fundraising is probably one of the best low-cost yet fascinating ideas for small preschools. No kid or adult does not crave candy bars! In the candy bar fundraising event, you need to put up a stall at a convenient place and sell a variety of candy bars to satisfy the sweet tooth of the buyers.
It can be an instant hit if you put up the stall at a roadside, pavement, or public place where crowds can be gathered easily from everywhere. So, your candy bar fundraising event will be a great money-maker for your daycare and simultaneously provide ultimate satisfaction to children, teens, adults, and even older people.
While hosting this fundraising idea for your daycare is easy and fun, you can also sell the candy bars online or door-to-door, which will be equally profitable. In that case, create awareness about your daycare by handing out flyers to the buyers along with the candy bars.
s
DIY Daycare Fundraising Ideas
7. Gift Wrap Fundraising
One of the most easy-to-execute and exciting fundraising ideas for childcare is gift wrap fundraising. This idea can be most fruitful during festivities or holidays when gifting loved ones becomes a prime activity for everyone!
People shop for items for their loved ones and look for fantastic wrapping papers, colorful ribbons, bows, and other accessories to wrap those items with love and warmth.
With the gift wrap fundraising event, you can sell all these supplies, including unique printed wraps and little embellishments to beautify gift items!
However, make sure that you provide every possible item that will be helpful for the donors to wrap their gifts. Also, charge reasonable prices for the items to get maximum buyers and raise more money! This is one of the great Christmas fundraising ideas for preschools that will help you raise hefty funds by spending less.
s
8. Yard Sale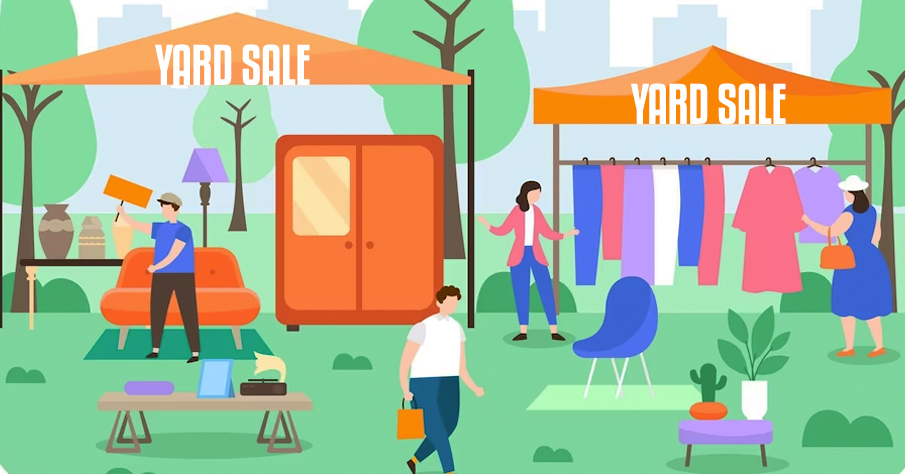 Yard sale fundraising is one of your daycare's most economical fundraising ideas. It helps you to raise money while equally benefitting the participants. Inform the kids and their parents to bring all the unused items from their garden and put them for sale in your yard sale fundraising event.
To add the daycare/preschool theme to the event and raise awareness for your cause, involve the kids. Let them create cute posters for the event and decorate the donation boxes or jars. You can get a significant number of participants by charging a minimal entry fee.
Through this innovative yet simple fundraising idea, you can not only raise money for your own good but also help people get rid of their unnecessary items.
s
9. Read-A-Thon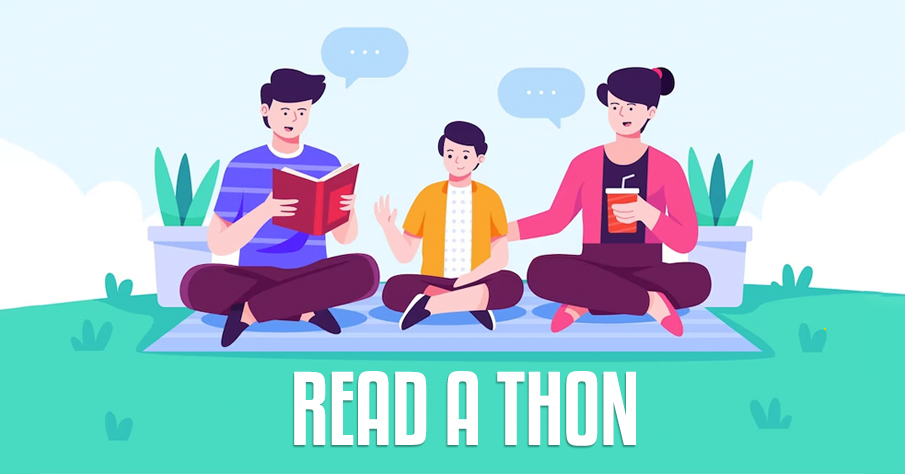 Read-a-thon is one of the easy fundraising ideas for preschoolers that directly aligns with their purpose, i.e., supporting the children's education of working parents.
Read-a-thon fundraising event is about asking the children to read out from their favorite books in exchange for a donation from the audience.
In a read-a-thon fundraiser event, students are encouraged to read a book or part of it within a specific time.
On completing the task by each kid, the audience donates whatever they wish. To make this fundraiser successful, encourage the parents to invite their peers or family members so that you can have more audience and maximum donations!
This is a great idea that directly involves the kids and offers a productive learning experience to them while enabling your childcare center to raise funds.
s
10. Toy Sale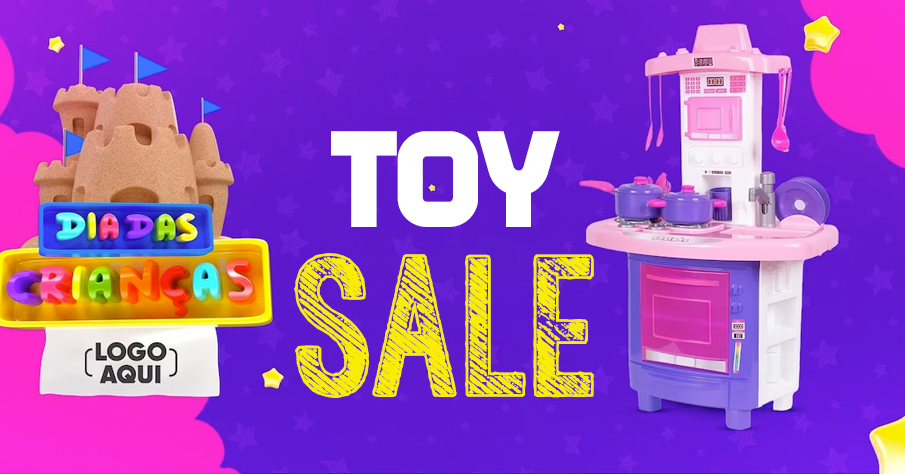 Toy sale fundraising is one of the best preschool fundraising ideas where you can use your childcare center's old toys and playground equipment. To make this idea a great success in raising enough donations, encourage the parents of older children to sell their toys as they have outgrown now.
However, a smaller space will limit the entry of participants in this fundraising program and, hence, the donations. So, choose a large area to host this idea to accommodate as many toys and playing tools as possible for sale.
This daycare fundraising idea also lets you quickly get rid of the old toys of your childcare center while spreading a message about it.
s
11. Art Session
This fundraising idea is a fantastic way to showcase your children's art and creativity. This idea helps you raise funds anytime and is quite an inspiring event for the children.
You need a gallery, hall, or a public place (a community park) to host an art session for your daycare kids. Ask them to paint whatever they wish, make cute clay models or sponge figures, create jewelry with beads, etc.
Display their artworks by organizing an exhibition. Also, to enhance the kids' learning, you can ask them to create educational posters.
To make this fundraising idea more exciting and eventful, you can organize some singing, dancing, and rhyming competitions alongside the exhibition. This fundraiser requires the most minor investment and enables you to raise enough funds in return for a minimal entry price from the visitors.
s
12. Penny Drive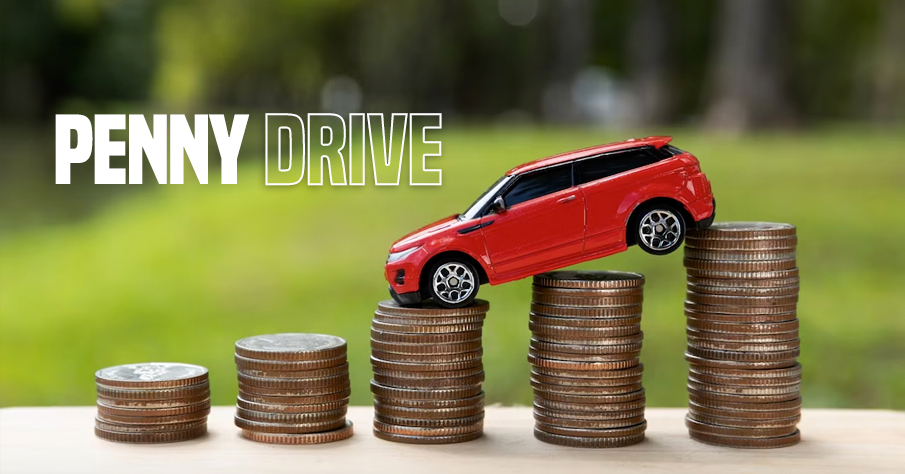 This is an easy and highly low-cost fundraising idea that you can use for your daycare or preschool. In this drive, people in your network, friends, and family members can donate any pennies they want straight from their pocket or piggy banks.
This fundraising drive is most suitable for daycares or preschools as it can be arranged on their premises and needs very little expense.
To align it with your cause, involve the kids and make them decorate the jars or boxes for donations. You can host a singing or dancing competition for the kids to make the drive more fun-filled.
This penny-drive fundraising idea is so economical that you can implement it often after 3-4 months and can raise more than enough funds every time.
s
13. Kids Calendar and Coloring Book Sale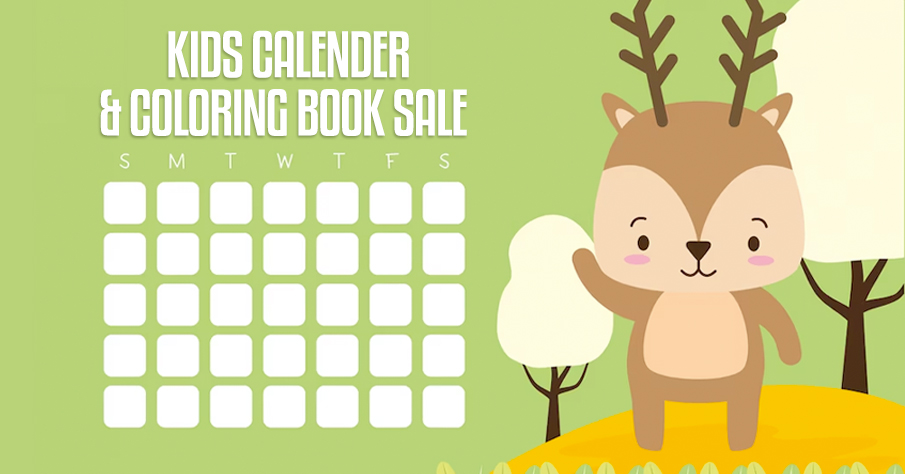 Everyone loves pictures of kids! So, why not capture some cute candid photos of the kids at your daycare and use them to create a kid's calendar book? Those calendar books can be great for sale at a fundraiser event.
Encourage the parents to join the event and tell them to invite members from their friends and family circles to reach their fundraising goals.
This type of fundraiser can be eventful for your daycare kids, and the parents could be amazed by seeing the naturally candid photos of their kids. They mostly do not get to capture their kids in such a joyful and playful mood.
You can pair this kids' calendar event with a coloring books sale if you need to collect more funds without exceeding your budget. Your daycare kids generally practice coloring in different coloring books. So, you can put up the used books of your older kids for sale.
s
14. Walk-A-Thon
This is one of the classic daycare fundraising ideas in which you can get the kids and parents involved in an entertaining event while gathering enough donations. This event will get you enough positive responses as the message about your daycare center will be spread.
Walk-a-thon is a walking marathon where the participants can be of any age. They join and walk together to raise awareness about a noble cause. So, choose an ideal place or a ground to host the event, promote it online and offline, and ask for a minimal entry fee from the participants.
This is one of the fantastic playgroup fundraising ideas that costs so little but lets you raise a lot of funds!
This is ideal for your daycare if you have a proper location to host the event. Also, urge the community members to participate. It would be great if you pair up with a few local businesses to arrange celebratory gifts for the participants.
s
15. Jewelry and Lanyard Making
Use the imagination and creativity of your preschool kids to host a jewelry and lanyard-making fundraiser event for your daycare. This fundraising idea can be fascinating for your preschool kids.
Teach them to braid beautiful lanyards by choosing colors according to their choice. For jewelry, provide them with colorful beads, threads, rubber bands, stars, letters, etc., and allow them to craft jewelry pieces and accessories using the maximum of their imagination.
This fundraising idea needs you to collect quality materials for lanyards and jewelry making from reliable suppliers. However, those things are not too expensive, so you can host this fundraiser with a small budget.
This is one of the easy daycare fundraising ideas that lets you get maximum return on your effort if you can gather as many participants as possible.
Everybody loves jewelry and needs braids for numerous purposes. Especially when kids handcraft the things, they are more likely to buy them! Thus, promote the event through online and offline mediums widely.
s
16. Sports Activities
This is one of the refreshing spring fundraiser ideas for preschool. It lets you involve children in different outdoor activities and fun sports while raising funds for your preschool or daycare. You can host the event concentrating on one sports game or organize several kids' games and mini-races.
This idea is insanely easy to implement if your preschool has a vast playground. Everyone gets excited to see toddlers running here and there and playing in cute attires.
Ask the participants to donate a small amount and tell them that the funds will be used to improve your daycare's facilities.
You can collect considerable funds if you promote it well and ask the parents to spread the word about the event in their known groups.
s
17. Baking Competition
Teach the kids of your preschool or daycare to bake at an early age by hosting a baking fundraising event.
Baking is an exciting activity for the kids; watching them bake items wearing aprons is even more enjoyable. To arrange this fundraiser, invite children of the community and let them participate with your daycare kids in return for a minimal entry fee.
Bake fundraising is the most satisfying event for everyone. The kids will be baking with the help of their parents and caregivers, which enhances their socializing skills. The audience can relish the delicious items baked by the kids fresh from the oven.
This fundraising idea needs you to partner with a local grocery supplier who will provide quality ingredients, including flour, milk, egg, cocoa powder, butter, nuts, etc., needed for baking.
Also, you must arrange this fundraiser at a familiar place like a park, spacious hall, or courtyard to accommodate a large audience and raise a lot of money.
s
18. Garden Activities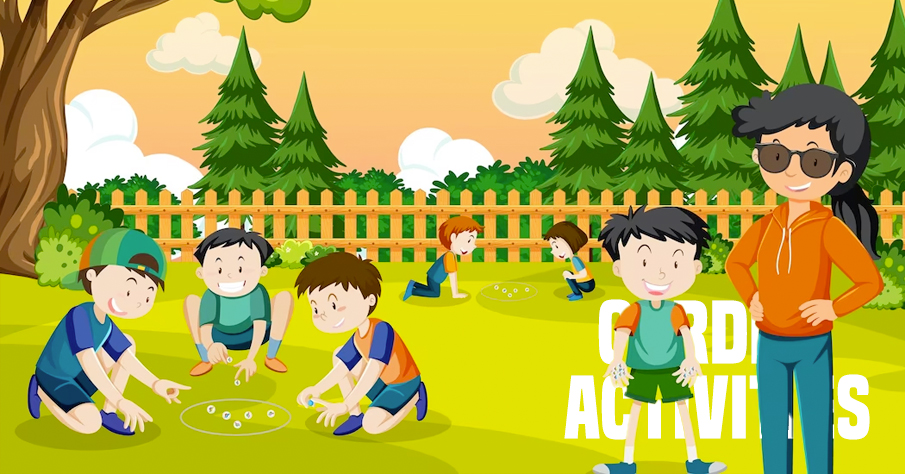 This is one of the soothing daycare fundraising ideas if your daycare center has a large, beautiful garden in the front yard or backyard.
If your garden also raises some seasonal vegetables, then it would be = even better. Garden activities for fundraising are a unique concept because they help your kids connect with nature and learn what it can give.
This fundraising allows people to buy beautiful flowers and organic vegetables at discounted prices. So, you can quickly grab a vast audience for this event. Mingle the event with the sale of other related items to make it more exciting and profitable.
For instance, at lower prices, you can offer clay pots, hanging pots, flower vases, delicate figurines, birdhouses, hanging lights, lamps, and other such garden decor items.
While there is no headache in finding a place in this fundraising, make sure you put enough effort into promoting it.
s
19. Talent Shows
While every kid has some talent, provide them a chance to expose their talent by organizing a show. You can ask them to dance, sing, recite, or perform a chorus. This is a great idea that lets you nurture the talent of your preschoolers while raising money.
To make this fundraising concept a big hit, keep the ticket price minimal. This lets you gather a large audience to cheer and appreciate the kids while enabling you to raise adequate funds.
Such events for fundraising must be held annually before the holiday season begins! That's the best way to close your daycare or preschool and mark the start of the Christmas holidays.
s
20. Surprise Boxes
This is one of the delightful fundraising ideas for non-profit daycares that will immensely excite the kids. This idea is about selling surprise boxes that contain different children's items like toys, puzzles, art and craft items, and storybooks.
This idea is especially enticing for parents because they can surprise their little ones by buying surprise boxes from your fundraiser event and watch the joy on their kids' cute faces.
To get all the toys, art supplies, etc., you need to find some stores nearby that can provide you with the items at reasonable prices. Also, you can ask your daycare kids to write little thank-you notes and put them into the surprise boxes. This will help you raise funds while creating awareness of your daycare needs.
s
21. Auctions and Charity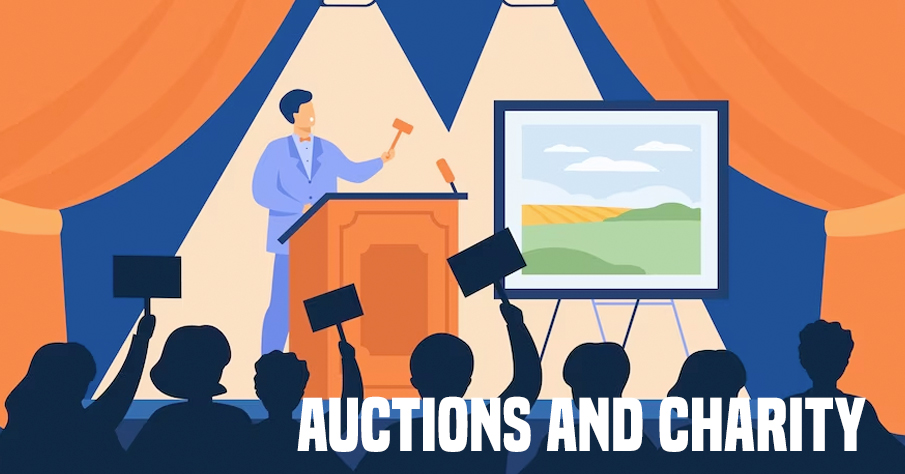 Auctions and charities are great ideas for fundraising for daycares, schools, nonprofits, businesses, art groups, and businesses. Put up all the unused items, students learning and playing equipment for an auction to raise money for the betterment of your daycare.
The auction and charity fundraising ideas for nonprofit daycares have been trendy and successful!
To make your auction or charity event a great success, involve the staff, including teachers and caregivers, as well as the parents of kids. Tell them to sell old unused items from their homes in your auction event and make money for a good cause.
To promote the purpose of your fundraising more clearly, you can even add your daycare children's handmade items, paintings, and artifacts to the auction.
s
One Bonus Daycare Fundraising Idea for You: Facebook Fundraiser
So, you have these 21 interesting, easy-to-implement, and rewarding fundraising ideas! But there is room for more. You can implement Facebook fundraisers if your nonprofit daycare center is registered, has a Tax ID, and has a bank account.
Of course, you need a well-maintained Facebook page or profile with many followers for this fundraiser. Create a fundraiser event, share it among your followers, and you are all set to get donations straight into your bank account.
This type of online fundraising idea lets you raise money for your daycare's betterment effortlessly in the shortest possible time. Running a Facebook fundraiser will be most fruitful on the Foundation Day of your preschool or the birthdays of your daycare kids.
s
Get Ready for a Terrific Fundraiser Today!
Quality daycare centers are a sheer blessing for working parents! Besides helping the kids in early learning and personality development, they also seek to make parents' lives easier. They ask for no or minimal fees for enrolling the kids in their daycare or preschool so that it does not create any extra financial burden on the hardworking parents.
Driven by a noble purpose, daycare centers certainly need some alternative sources of income to sustain their services in the long run. Different types of exciting and easy daycare fundraising ideas are a great way to raise money to afford the necessary supplies, playing equipment, and staff for your daycare.
If you want to create a fantastic, profitable fundraiser for your daycare out of these terrific ideas, Midland Fundraising is here to help you with all the supplies needed. Fun-tastic Daycare Fundraiser Ideas! Organize games, bake sale, & crafts fair.