With trees blooming, the sun smiling, and warmer weather, we await the spring season. We survived the harsh winters and cold air; now, fresh flowers ignite a sense of joy. As the season takes a transition, it's time to step out and soak in the goodness of the sun.
If you are a nonprofit or any other organization in dire need of revenue, take out some time to rack your brain in organizing a spring fundraiser. There are endless options for springtime fundraising, as people generally clear out their garages, pack their winter stuff, and pile up discarded items for donation.
So, start planning the event with some easy-to-host spring fundraising ideas right away!
Why Host a Fundraiser In Spring?
The weather is good; the hibernation period is over. Summer is around the corner and it's a great time to host an event. Since the New Year, ample time has passed, and people are all set to make donations again, particularly before the summer holidays.
Generally, the months of March, April, and May have a high potential to bring the highest amount of donations. After the rush of the holiday season, the arrival of spring is the best period for profitable fundraising events.
It is an opportunity to host a spring fundraiser for schools that focuses on hope, renewal, and togetherness for a worthy cause.
Don't get too overwhelmed if you are confused about getting ideas for your fundraising event. There are several effective and exciting ideas related to the spring fundraiser that you can use without second thoughts.
Here, we are suggesting you 24 best spring fundraising ideas so that you throw a memorable fundraiser and garner high revenue. Keep reading ahead to know them all!
24 Best Spring Fundraising Ideas
The spring fundraiser is generally interactive, lighter in tone, and has an engaging environment for friends, family, and the community as a whole. With a temperature rise, after the winters, people love to enjoy different activities under the sun.
You will have the opportunity to create strong bonds and live a wonderful memory for a good cause. So, keep your spirits high and implement these spring fundraiser ideas and themes.
Otis spunkmeyer fundraiser is one of the best ideas for you to host this spring. It brings the community together and gives them a delicious reason to fund your cause.
To host a stellar spring fundraiser, here are 24 ideas that will surely be popular amongst people, especially children. It will help your organization garner lots of money at this time of the year.
Food is something that makes everyone feels good. And what is better than having a cookie dough fundraiser? It is one of the most famed spring fundraising ideas and generates a high amount for a charitable cause.
For those who love eating and making cookies, offering a superb selection of quality cookie dough is essential. The delicious, reasonably priced, and convenient cookie dough has a great effect on people during springtime.
How does it work? To organize a cookie dough fundraiser, select the ones you'd like to sell to your supporters. Order free samples of every cookie dough.
The hosts will then ask friends, family, neighbors, and colleagues to buy them. Patrons can choose the cookie dough formats that they come in, such as pre-portioned, scoop-and-bake, or dry-mix packages.
The front-up collection is put in a box whereas further orders are noted down with names, addresses, and contact numbers of every supporter or group.
After a couple of weeks, order forms will be collected so that the fundraiser team has a bulk order with respected organizations. The cost is settled accordingly, and packages are shipped to supporters with a big thank you.
Both children and adults will love gorging on premium cookie dough. It is a popular theme under both spring church fundraisers and school fundraisers. Host a successful event for a commendable cause and savor its benefits soon.
Since it's the spring season, spring fundraiser ideas are an obvious choice for most organizations. The weather cannot be better and what's better than having enthusiastic supporters who remain eager to participate?
Spring in-bloom fundraising is a spectacular way to welcome a season and help those in need.
Find a variety of lovely and usable items to purchase at astounding rates. Plan an exclusive spring preschool fundraiser with extravagant spring collections.
Some organizations can help you with this event where supporters can buy items for the home, pets, kitchen, garden, children, etc. To promote such a fundraiser, social media is the best way to get through.
Everybody has a smartphone and using that to your advantage will be a clever idea. More people will come to know about this spring fundraising event and may re-share it with others as well.
Find a suitable venue and implement this easy fundraiser idea for your organization before it's too late!
From toddlers to old ones, everyone loves lollipops. Lollipop fundraising is not just great for schools, and preschools but churches as well.
It is for all non-profit organizations that can create a huge difference in the community and individuals. For super hit spring fundraising ideas, lollipop fundraising will appeal to all age groups.
Your supporters get delicious and mouthwatering lollipops of different flavors, sizes, and shapes at an affordable price.
This kind of fundraising can coincide with other fundraisers like virtual parties, Valentine's Day, or garden parties as snack delicacies.
Round and small round lollipops usually make 50 to 100% profits. The special and round lollipops garner even more money. The companies that sell wholesale fundraising items generally produce premium and gourmet lollipops.
You can also sell your supporters some bundled lollipops with numerous varieties in terms of colors, flavors, shapes, etc. There can be large, medium, and small bundles for everyone.
A lollipop fundraiser is a quick way to collect lots of money. Remember, it's not just about what you sell, but why you sell that matters the most.
The delivery of fundraising supplies at churches or schools can be quite troublesome if one is not present. There may be numerous issues like the duty to check packages, who signs the package etc. A lot of organizations sense that the difficult component of fundraising is the delivery part.
But thanks to the systematic methods via some companies, the delivery process has become quite easy. There was a time when sponsors had to sort these bulk deliveries themselves. Today, many school fundraising organizations ship orders via individual sellers.
Home delivery fundraisers are one of the most sorted ways to handle shipments. Supporters can find a wide variety of items for everyone- from schoolchildren to old adults.
Having the comforts of the internet, supporters may choose food, utility items, items for pets, and many more.
Supporters have the flexibility to choose from various items and get them delivered on time. They get their package along with a thank you note to support a charitable cause.
You can organize the event with the help of fundraiser companies which will help the process become easier and faster.
It's spring and it's time to indulge in some fun! If you can arrange some activities for your community members, you will have no dearth of revenue for your cause.
With so many varieties of ideas you come across for your cause, popcorn, and chocolate fundraising is the one you can extremely depend upon.
It assures you to make money out of the delicious flavors of popcorn and chocolate. All you need to do is set up a fundraising event depending on these exciting flavors.
Popcorn and Chocolate fundraising give you the chance to offer something tasty to your community members and get profit out of the same.
These top-notch ingredients make the fundraiser easy and simple. Filling your audience's plate with no-trans-fat, no GMOs, no preservatives, and 100% whole grain, popcorn is something that everyone craves!
Let them enjoy the relishing taste of delightful popcorn flavors that will guarantee to bring you great profits!
Making your fundraising, hands-free and most popular, the virtual fundraising idea is what you need. With a cutthroat profit margin, you can enjoy perfect online fundraising that helps your cause flourish and enjoy explicit revenue.
In this modern world of digitalization, virtual fundraising helps you to change your life and acquire more profit in no time.
It also allows you to have supporters and audiences from different parts of the world. You need not hold yourself back from spreading awareness of your cause.
Make online ordering easy for your friends, family members, and community supporters. Ensure timely delivery of more than 500 products from perfect catalogs for you.
Candy bar fundraising is best organized for schools, preschools, and even teenage-related causes. If you are a classic candy bar lover, let your supporters enjoy the different flavors. Candy bars are guaranteed revenue generators. It helps you to make more profit through faster sales.
With this easy, profitable, and exquisite fundraising event, you can ensure to enjoy high-end sales. Many candy options are available for you. Including the most palatable candy bars, which helps in turning your event into a grand success.
Start your candy bar fundraising today and let your community members enjoy the best of flavors, available at the most affordable rate.
Popular DIY Spring Fundraising Ideas
Interested in creative spring fundraising ideas? How about we give you some excellent points to consider? Yes, let's get started with the best and most popular DIY Spring Fundraising Ideas that will make your event extremely popular and revenue-generating.
8. Fitness Challenges
Fitness is the need of the hour for every individual. As technology develops, people are becoming lazier by the day. Our body has become habituated to an easy life and a high level of procrastination.
Children and even toddlers are glued to their screens all the time unless a parent watches throughout. This is why we need an activity to be active, mentally and physically.
It's time we take our health seriously. So what's a better opportunity for adults and kids to try some fitness challenges? Begin a fitness challenge to support their health goals and jumpstart your event with one of the most unique spring fundraising ideas for school.
These kinds of campaigns usually work as a pledge or peer-to-peer model. The participants/supporters sign up to gather all the pledges on finishing the challenge.
For example, every day you set a workout goal for the campaign and request all the participants to record their activities.
After that, family and friends donate accordingly to the completion of the previous day's activities. They can also donate based on the percentage of goals completed.
If there is a team, these types of campaign work even better. Recruiting team leaders to create groups would be a good idea.
It will steer engagement from the beginning till the end. If it feels too chaotic, you can download software that supports challenges like these and then identify the top performers.
Make children and adults participate in this event by keeping a special prize (money or gift) or a celebratory event for them.
9. Virtual Parties and Gatherings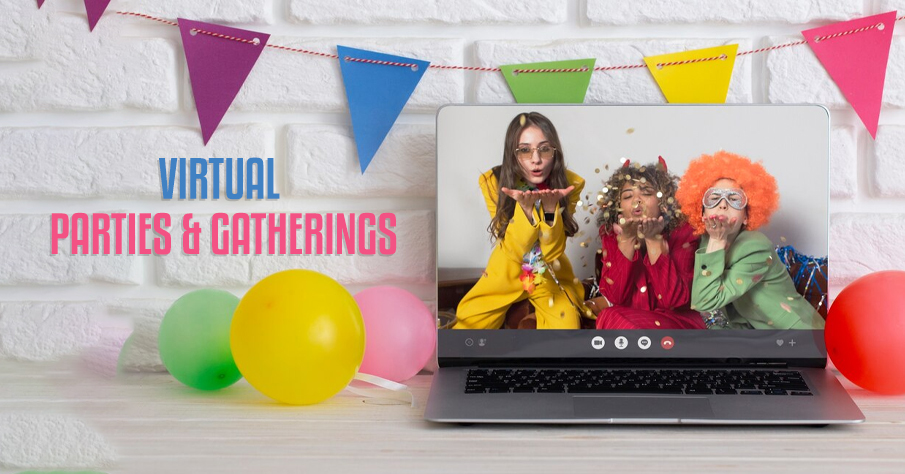 Virtual reality is the next best technological development we have seen so far. Thanks to the pandemic as well, we saw people adapt to several changes all over the world. Virtual parties and gatherings are a great idea for a spring fundraising campaign for schools.
It is especially a viable option for those who cannot travel to a particular place or meet in person. They can still be a part of this cause.
This campaign can be fun for kids, and you have the option to keep it low-key. One can try hosting and planning a small-scale event for patrons who can join remotely.
With rapid innovations taking place almost every year, organizations are developing engaging and fresh virtual program layouts. This is a chance to become creative with the right spring fundraising campaign ideas.
An additional advantage of such an event is those donor shoutouts, Q&As, virtual gatherings, live-stream programs, and live appeals are effortlessly built inside the other list of ideas.
For instance, you can kick off a fitness challenge (virtual walk, rides, and runs) with a grand party for virtual announcement and host frequent gatherings till the campaign ends to check team progress.
There can also be a virtual celebration of the grand finale to thank every person and reward the performers. Try this idea, and you'll see many guests participate.
10. Trivia and Game Nights
Who doesn't love playing some exciting games? Trivia nights and exhilarating games have become major attractions for many individuals in recent years. It is a source of great entertainment.
Such events promote teamwork, and social interaction, create space for mental prowess, and most importantly, produce income for nonprofit organizations.
We all understand games, but what is trivia night? Trivia nights are quiz nights held in different venues. It tests the knowledge of participants about trivial things. The team or person who ends up winning this contest is rewarded enormously.
It is a perfect way to bring people together and have some fun. You can also incorporate a virtual event with this one to gain more contestants. The quiz can be about any category so feel free to include fun questions.
Many companies have refocused their efforts to incorporate this relatively new aspect as part of their business strategy.
It is especially true in the restaurant and bar sector. Restaurant owners are discovering how much extra money they can make by hosting trivia nights. Trivia evenings are becoming more and more popular among DJs and event coordinators. Even forward-thinking organizations and fundraisers are beginning to include them in their plans for generating money.
In terms of games, you can include board games, card games, chess, or other indoor games like dumb charades, Pictionary, Taboo, table tennis, pool, and carom.
Outdoor games need bigger space so try indoor ones to give it a sense of togetherness and experience a high adrenaline rush. Organizers can also include online games.
Your supporters can buy snacks and refreshments for a chargeable amount (if the event is in-person). The promotion of such events through social media will help sell more tickets.
Finally, remind people why they have taken part in this event and how it can help others.
11. Community Classes
For those who love social gatherings and love learning new skills, community classes are an excellent option as an idea for your spring fundraising event.
Take the advantage of the spring season and tap the supporter's high energy levels by assisting them in learning new crafts and skills.
For children and adults, you can think of classes like Yoga classes, cooking or baking classes, springtime crafts, Gardening 101, etc.
Such offers need a lot more detailed preparation than any other event. But know that the payoff is worth all the hard work. There is high donor engagement. If there are classes that have a link to a fundraising event, and you are equipped in teaching them, then you can try them.
Others may need external help as partnerships, for instance, hiring yoga studios and their teachers or asking restaurant chefs to teach baking at their restaurants.
Whatever the way, consider all the pros and cons of hosting such an event (whether done in-person or virtually). Keep the classes flexible and easy to understand so that they boost higher revenue. Think about the duration of the classes, fees, venue, a backup plan, and sponsors/partnerships, before promoting it.
You can keep this a continual event all around the year, especially when you form connections with other organizations businesses, and communities. Community classes are yet another way to implement quality spring fundraising event ideas.
12. Host a Car Wash
With the energy reforming after the harsh winters, it's time to channel them into a good activity. The winters have shown you sleet, snow, and mud.
Therefore, isn't spring the best time for some vehicle "spring cleaning"? In many places, a car wash is a sure-shot winner for nonprofit fundraising. This holds true among schools, sports teams, band groups, and scouting groups.
They have immense energy ready to be in use for washing. Young children (mostly fifth or sixth graders) are enthusiastic to do such work. But children younger than twelve or thirteen years won't be able to reach the car.
Plan and host a car wash to generate money for clubs, schools, charitable organizations, or any good cause. Before organizing such an event, you should know about certain issues to solve.
The car wash takes a lot of time and new supplies for each car, and there can be a high number of disgruntled customers as well because of a soapy windshield or improper finishing touch. Remember the following to create a satisfactory experience for your patrons-
Practice car washing techniques in advance with volunteers
Have volunteers in groups of 3-4
Schedule shifts for better productivity
Sell refreshments and snacks to customers who wait for their cars to get cleaned
Use suitable space
Set donations instead of keeping specific rates
Car washes fall under the finest spring fundraising ideas for school. It is different from others and kids will surely love playing with water and soap!
13. Garage Sale
As they say, an individual's junk is another individual's wealth. Get inspired by some spring-cleaning activities and remove all the useless items for good.
If you want to get rid of your old belongings and simultaneously earn through them, a garage or yard sale is a perfect way to do so. Transform your junk into cash and reap the benefits of staying green.
Keep your house squeaky clean. You can take help from others to find valuable items at cheap prices.
Support your cause by helping the patrons have a good garage sale. For better efficiency and management, you can involve your local community or neighborhood.
This is an expansive way to gain money for a good cause and help people get what they are looking for. Keep in mind that the junk that is sold should be such that it's reusable again and not extremely worn off.
To host a garage sale, you need to find a good location that has high footfall, and a large space to put up tables, chairs, items, etc. You must hire volunteers to run errands and make sure that everything runs smoothly. To acquire good revenue, price the items realistically.
While selling the items, explain to the customers what they are and how are they contributing to a worthy, nonprofit cause. You should also make sure that there are varieties in the sale for your supporters. It attracts more buyers.
To have a top-notch garage sale, there are a few things to keep in mind-
Collect and organize
Fix a date
Promote as much as possible
Make it look aesthetically pleasing
Have a collection jar
The thought of a garage sale works great under spring festival fundraising ideas. It does three jobs at once- cleaning, earning, and fulfilling a charitable cause.
The bonus would be how the customers smile while buying the items. So go ahead and invite your friends, families, with children to this event.
14. Sponsoring a Golf Match
The trees' leaves are returning, and flowers blossom surreally. Don't you believe it is time to "putt" on the green now? Charity golf matches sure can bring a good amount of money.
Serious philanthropists and serious golfers can come together to change the game for nonprofits. Hosting a match at the local golf course would be a magnificent way to generate funds.
Additionally, you can put tickets for sale at different rates. This will give donors the option to select the one suitable for them.
This golf match fundraiser is quite popular under spring fundraising ideas. You can give donors options to select a team package or single-player ticket.
They could also choose the entire host of sponsorship packages. As a host, put opportunities to buy extras like raffle tickets, purchasing a mulligan (extra stroke) for the match, or snacks.
If a person wants to give money but discovers that the entry fee is too high for their budget, they can buy refreshment tickets or just give any amount they want to contribute; an amount of their choosing.
The golfers wait for this spring fundraising idea to get implemented! They just need an excuse to get back on the lovely greens.
Request the local businesses to obtain a prize for different categories to boost motivation levels. A charity golf match will raise plenty of money if executed correctly, so don't delay in organizing one.
15. Fashion Show
Fall and spring are the two best seasons for hosting a fashion show as a spring fundraising idea for schools. There's something about fashion shows that appeals to every demographic. Every time a new trend is on a rise, we are keen on trying it (if we can).
The fashion world transforms rapidly in terms of style, cut, color, etc. Renowned fashion designers release fresh designs two seasons earlier so that everyone is hooked to them gradually. Springtime is a perfect moment to flaunt your wardrobe.
Children can particularly be enthusiastic about this one, that's why a fashion show works impeccably under spring break fundraising ideas.
You can take a hint from confident fashionistas and organize a fashion show with local vendors as your partners. Charge an entry fee, recruit volunteers for backstage requirements, call the institutes for designers, and host a magnificent fashion show.
Present incredible rewards for different categories so that participants remain motivated. Prize for best dressed, best answer, best smile, etc. The vast accolades for contestants, especially school children and college goers can help you gain more money.
With fashion, anything is possible, so your supporters should be as creative as possible and see magical results. They will make supporters want more.
16. Clean up for Earth Day
Cleaning your surrounding has a pleasing effect, both mentally and physically. And spring can be a perfect time to return something to our society.
Organizing Clean-up for the Earth Day event under the spring fundraiser event will be ideal. Your patrons can clean basketball courts, local parks, riverside, and even lanes and by lanes. Hold this event on Earth Day.
Raise money for elementary schools, daycare centers, churches, and high schools through a clean-up event.
When organizing such an event, make sure that there are appropriate pieces of equipment for everyone. Tools like a broom, jacket, gloves, and basket (to collect rubbish), are necessary.
Additional fees for refreshments and snacks to quench your thirst and hunger would be a benefit for the fundraising team.
To get closer to the spring fundraising goal, spark a friendly contest. You can make teams out of your supporters and create a rally. The participating volunteers can rally their families and friends to give money. This will not only ignite a sense of excitement but also fulfill the fundraiser's goal.
17. Walk-a-thon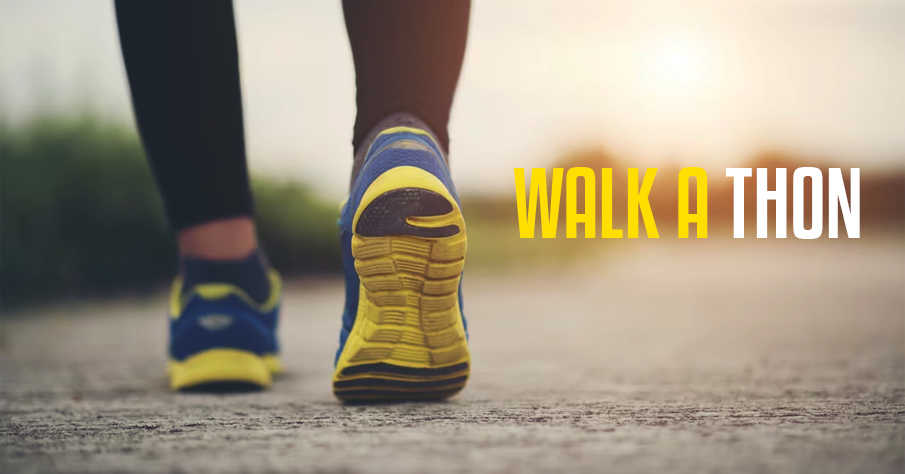 After spending the winter indoors, many will be eager to venture outside when the weather improves. If you are looking to host a fundraiser, use walk-a-thon as one of the most splendid spring fundraising ideas.
Why are walk-a-thons a popular method of raising money? They encourage involvement from people of all ages, unite a community, support a healthy and active lifestyle, and are easily tied to the cause you are supporting. The best part about this business is that they are simple and reasonably priced to start up.
A specified location for your players to walk in, an efficient outreach plan to connect participants and sponsors, and a mechanism to collect donations are all you need to conduct a fantastic walk-a-thon.
By asking the supporters to donate a certain sum for every mile they walk, your organization receives funds that your supporters committed to.
Three groups of people—the attendees, organizers, and supporters—need to actively participate and be enthusiastic for it to be effective.
Is rain or snow still an issue? Try a Spin-a-thon or an indoor treadmill-a-thon. To encourage participants to raise the most money possible, persuade them to develop their personalized fundraising pages and offer incentives in the form of prizes.
18. Easter Egg Treasure Hunt
One of the most important holidays globally is Easter. This motivates many to host a fundraiser. The Easter egg treasure hunt is one of the finest spring fundraiser ideas for schools.
Although there are various fundraisers under Easter, such as Easter basket, Easter baskets, Easter egg toss, etc, the Easter egg treasure hunt remains the most favored and fun.
To arrange a terrific Easter egg treasure hunt, one needs to find a large venue. Such an event generally happens outdoors, therefore, use local parks or school playgrounds to make the activity far more fun. But before you book any venue, make sure that it's a safe space for kids and can be effortlessly supervised.
You can start by buying good-quality, small and artificial Easter eggs. Find unique places to hide it from everyone. When you buy the Easter eggs, ask the shop owner to donate some money to a worthy cause.
Explain to them the fundraiser and try to make them donate the artificial eggs. After hiding the eggs and organizing the event, invite kids and their families to participate in the event. You must remember to have a backup plan in case the rain lashes the ground.
To make the Easter egg treasure hunt a super hit, assemble some volunteers. They can help set up the space, promote this event, and supervise the hunt.
Once the event starts, charge every child a small fee to participate in the hunt and consider including any extra incentive for them. Incentives like movie tickets or gift vouchers will motivate the children to take part in it.
Make the most out of this activity by combining other spring fundraising event ideas in this hunt. It can be Easter games, raffles, photo clicks with the Easter bunny, etc.
19. Celebrate Arbor Day
Arbor Day is a unique day celebrated on a global scale to raise awareness of trees and the crucial impact they have on our environment.
This day honors the environment, as do all other commemoration days for conservation. Plant seeds in your area to celebrate Arbor Day.
In the weeks before that day, urging supporters for donations. You should hire volunteers to secure pledges from family and friends to plant trees or shrubs. They can put plants on behalf of the ones who pledged.
For Arbor Day, you can accept seedlings as donations and other items that can be planted. Ideally, a local park or school garden would be good.
However, if you want to plant on private property, take the permission of the owners or ask them to donate to your worthy cause in exchange for planting seeds. To plant on public properties, ask the local authorities for permission.
Make it a special festive day for everyone and explain why you are doing it. Collect the donation from visitors in a jar or use online payment methods to make it easy.
20. Garden Party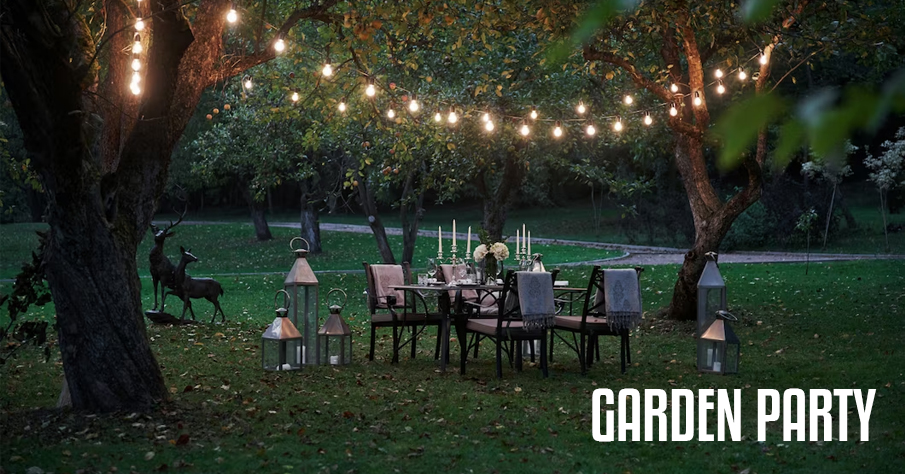 A garden party is another great idea for a spring fundraising event. It's splendid weather to invite people and gather together. You can host this event on Earth Day or Arbor Day to make it extra special.
Ask organizations or individuals to host a garden party, one of the best spring fundraising ideas. Select a clean site; a neglected area or a communal area, where invitees can interact and do some fun activities.
You can charge them for a garden tour, planting shrubs or herbs on the occasion, or going on a cleaning spree with teams.
There could be games, and refreshments for which you could charge a small amount for both. Make your supporters aware of the cause. You can have block parties as well. You can plan by-
Fixing a date
Deciding the guest list
Finalizing a venue
Listing all the tasks
Setting a target for the fundraiser
Some garden parties act as horticulture therapy for many. With friends, families, and children around, it boosts social skills and raises awareness on a large scale. Plus, getting done a laudable cause is like icing on the cake.
21. Memorial Day Barbecue
When you think of spring fundraising ideas for school, a Memorial Day barbecue is another good option. It is a great way to host an event in your community. There are several ways to enjoy Memorial Day. You could host outdoor games for children like-
Sack race
Ring toss
Jenga,
Baton relay
Board games
Card games
Local restaurants could pitch in by serving food. You could also ask a live band to make the environment even livelier.
If you are helping a school, call the school band and help them get promoted! If the events are held on holiday weekends, you will usually get higher attendance.
Hosting a golf match leading to the barbecue is also an excellent idea. You can make flyers having information about the event and pin them to suitable places.
Posters at primary locations work very well to spread relevant information. Social media promotions on Facebook, Instagram, or Twitter will bring in more guests.
The best way to know how many people will be attending your event is by selling tickets before the event. You can set dates for two to three days and when the closing date arrives, plan accordingly.
22. Online Flower Sale
What could be a better way to brighten your day than having fresh flowers in your surrounding during springtime? When you think of spring fundraising ideas, online flower sale hits the right tone.
To host a spring fundraiser, you can call local florists who sell online. Promote a campaign that explains the cause and tells the people that part of the sale profit goes to nonprofit organizations.
Set some bouquets to choose from and when your supporters buy them, they should know the impact they are creating.
For instance, buying one bouquet will feed a homeless person. If you let them know, they would feel like they have done something good for society or an individual.
For the florists, the advantage would be the profits that come in and they also get a higher number of customers. They grow their audience and simultaneously work for a good cause. This creates a good reputation for them.
23. Host an Auction
An auction is a great way to sell items that supporters need. It also raises an ample amount of money for your organization. Your organization requires a solid digital platform if you want to conduct silent or live auctions, organize direct appeals, sell fixed-price products, or do paddle raises.
The correct fundraising event software enables the participation of guests simple and pleasurable, thus increasing fundraising income.
An effective way to host silent auctions is through mobile bidding. It is a good way to engage your supporters. You need to allow the guests to bid through their smartphones. There should be the necessary software to make bidding processes and backend operations flawless.
If you are bewildered as to how such a fundraiser should be promoted, here's a tip-
Think of promoting your auction event just a week before the date. This will motivate attendees to watch what you auction at the actual event.
Sending direct link pages or embedded links of items is a great idea. Supporters can then filter through what they want to buy. It will make the work faster and create more room for sales.
You can add chargeable snacks and refreshments for the attendees as some types of auctions may take longer than others.
24. Gardening Class
An activity like gardening has innumerable benefits. Communities and individuals become strong and independent when they know the skills and understanding of gardening.
They can obtain food for others and themselves. Learning about gardening has financial advantages as well. It is one way to live a healthy life, respect the environment, and improve the overall quality of life.
Many charitable organizations have embraced gardening as a vehicle for social change, establishing, for instance, school gardens that are intended to benefit everyone.
Additionally, many individuals keep gardening as a hobby. Therefore, organizing a gardening class will be one of the best spring break fundraising ideas.
To conduct such a class, you will need a suitable space. A garden center or a community garden would be preferable. Choose a date (a weekend) to invite as many people as possible.
Create a class that is at least two to four hours long. The duration should cover the fundamentals of gardening. Charge a small participation fee, and be sure to cover the cost of gardening tools, seeds, soil, etc. Make this a fun and exclusive event and promote it on social media so that more people participate.
Host An Impressive and Successful Fundraiser!
The beginning of spring is the ideal time to rekindle your relationships with contributors and inspire them to support your goal for the remainder of the year. This is an ideal time to quickly meet and surpass your spring fundraising objectives with innovative ideas, appropriate technology, and outside assistance if required.
Fundraisers are a great way to collect money for various causes. They take a lot of time to plan, set up, promote, and host. If you want to organize an event and are out of fundraising ideas, Midland Fundraising can help you at every step. You will find a variety of products for people of all ages. You can even receive customized fundraising events for your organization. So, expect a high level of profits and top-notch service to host a fundraiser of the next level! Happy fundraising!