For most academics, having a well-thought-out and well-implemented fundraising strategy could be highly beneficial. Like all other fundraising campaigns, back-to-school fundraising ideas are something schools should prepare for and plan.
These can help schools maintain academic standards, offer new programs and scholarships, complete major projects, or help other non-profits to fulfil their cause.
If you are finding it difficult to think about which school fundraising ideas to plan and implement, you are at the right place. This blog lists 37 awesome and unique back-to-school fundraising ideas that are easy to implement and act on.
Stay tuned and keep reading.
What Is A Back To School Fundraiser?
Before understanding a Back To School Fundraiser, let's dive deep into understanding a fundraiser.
A fundraiser, also known as a Fundraising Event, is intended to increase awareness and support for a nonprofit objective. Any occasion may be used to collect money by turning it into a fundraising event. This can encompass events like Bake Sale, Talent Show, Lollipop Stand, Popcorn and Peanuts Fundraiser, Virtual Concert, school picnic, etc.
A Back To School Fundraiser is an event where the campaigns are launched when students return to school during the fall season. School staff and student volunteers plan and host these fundraising programs using readily available supplies to raise money.
What Are The Advantages Of A Back To School Fundraiser?
A Back To School Fundraiser is essentially important as it ensures that the teens and kids get benefits from the added financial resources and enriching programs. In addition, fundraising campaigns like these help other non-profit organizations to make money for their specific developmental causes.
Here is a list of advantages that a Back To School Fundraiser can provide:
1. Raises Money Easily
Back To School Fundraising ideas are simple enough to host. There is no need to invest huge resources or time. If planned correctly, these programs can help you reach your fund target easily.
2. Helps Students Learn Life Skills
Asking for contributions or selling goods teaches children and teenagers how to think critically and communicate with people in a kind manner. This also emphasizes the value of meeting deadlines and achieving objectives.
3. Strengthens Cognitive Abilities
Since in school fundraisers, students are involved in every activity, it fosters a good psychological development of cognitive skills.
4. Creates A Sense Of Community
Volunteering and fundraising inculcate a sense of belonging both inside the organization or group and within the larger civic community.
Is Determining The Best Back To School Fundraising Idea Difficult?
Back To School Fundraisers are a great way to kick off the school year, create a sense of community and raise money for the school year. But determining the best fundraiser can be challenging, so here are three things to do before picking your school fundraiser.
1. Analyze The Cause And The Goal
First, assess the cause behind your fundraising as well as the goal to determine which campaign will be the best fit.
2. Segment Your Audiences
Once you have evaluated your cause, identify which audience group/groups you want to target for raising funds. You can do it by reviewing the themes of different fundraising plans.
3. Fix The Timeline
Set an achievable timeline for your fundraiser and see which idea can help you accomplish the target.
Top 37 Back To School Fundraising Ideas
While the fall season is approaching, it's advantageous for the schools and non-profits as students will be returning to school. Your organization will have the opportunity to engage supporters in new ways as a result of this. With these 37 Back To School fundraising ideas, you can broaden your audience and increase donations throughout the fall season.
1. Catalog Fundraiser
Whether you're coming back to school after summer break or after the holiday break, Midland's catalog fundraiser is what you are looking for. Seasonal catalogs are a great way to raise funds; we offer multiple unique gift options, home décor, and many more!
Every catalog fundraiser includes free materials, no minimums, and you can earn up to 50% profit; plus, we offer an enticing prize program!
The holiday season is about to arrive, and nothing can beat the taste of fresh popcorn and salty peanuts. This popcorn and peanuts fundraising idea will receive massive customer engagement and help you reach your fundraising goals! Our popcorn has eight mouth-watering flavors: GMO-free, Gluten Free, Trans-Free, and Preservative Free!
Run your fundraiser as a Hybrid Fundraiser to maximize your profits, allowing your customers to shop online and in person across the United States.
The fall season is complete with the scent of freshly baked cookies. A cookie dough fundraising is one of the best back-to-school fundraiser ideas since it will bring a massive flow of customers.
Our tasty, pre-portion frozen cookie dough comes in various flavors and is even self-stable to give you time to pass out!
Cookie Dough only sells in the winter, so if you want to take advantage of this tasty fundraiser, plan ahead and schedule your fundraiser soon!
4. Virtual Fundraiser
Are you looking for a more hands-free fundraising idea? Our Online Only Fundraiser is the perfect option for you! Back-to-school season can be busy for everyone, so simplifying how you fundraise will allow you to reach your goals without dealing with order forms or passing out products.
Our 100% Online fundraiser allows parents, family members, and friends across the United States to order and pays online and have it shipped to their house.
Candy Bar Fundraising is one of the most high-profit fundraisers for schools. So why not sell them for a good cause? Spend less; sell more through this easy moneymaking campaign.
Buy flavored candies and let the students sell them. A student standing with a candy bar stand will gain more attention leading to bringing in huge money.
Give your fundraising a sweet twist by hosting a Lollipop fundraiser. It's one of the result-driven back-to-school fundraising ideas that is also student and kid-friendly.
With a lollipop stand, it's possible to make the targeted money easily since lollipops are high-demanded fundraising products and can involve kids easily.
Furthermore, if school students take the responsibility of selling the lollipops, it would be a huge success.
Proven DIY Back To School Fundraising Ideas
7. Bake Sale
Making baked goods or throwing a bake sale fundraiser for your organization takes little time and effort. With the fall season just around the corner, people will love to try and buy baked goods.
Usually, the schools don't have to pay for the supplies as most parents will happily donate the ingredients to the school or prepare the items themselves to donate.
8. Parent's Night Out
Just like students, parents also need a break from their everyday hustles. However, while raising the kids and handling their own professional life together, it becomes impossible for parents to take out enough time for themselves. Hiring a babysitter is also costly, which most parents can't afford. A parent's night out will be a brilliant idea for them.
Schools can help parents with a babysitting offer where they can drop off their kids at the school for some hours for a small fee.
Teachers and other staff will entertain the children by watching them watch cartoons, play games, or do art projects.
9. Talent Show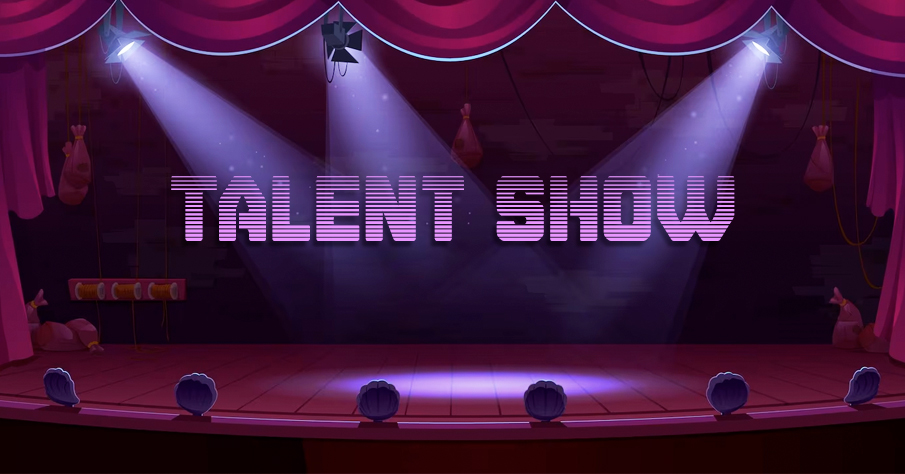 Every kid is uniquely talented – some love to dance, while some are interested in painting. On the other hand, some children love to write poems or sing.
Organizing a fundraiser where they will get an opportunity to show their talents is a brilliant option to raise money for the cause. Also, when it's a kids' show, people will love to see it.
To increase the money the school can charge for tickets to watch the show. It's a fantastic idea to reach your back-to-school fundraising target.
10. Penny Drive
A penny drive is a super easy way to collect quick cash for a non-profit cause or an organization. Everybody has a few pennies that are never planned to use. It will come to good use if the school hosts a penny drive.
The students and parents will donate pennies as a part of the fundraising program to the school. The more people are involved, the higher the amount your organization will be collected.
The school can add fun to this fundraiser by arranging complimentary refreshments for the parents and the students.
11. Magazine Subscriptions
Buying magazines at the newsstand or the store every day is tiring, and the best alternative here is a magazine subscription plan. What about using this idea for fundraising? Schools can sell magazine subscriptions to the most popular periodicals for a nominal fee.
On the one hand, it will help the customers save a lot of money, while on the other, it will enable the school to raise the necessary amount as a magazine subscription fundraiser will draw huge attention. So, it's a win-win situation for both!
12. Sell custom Pajamas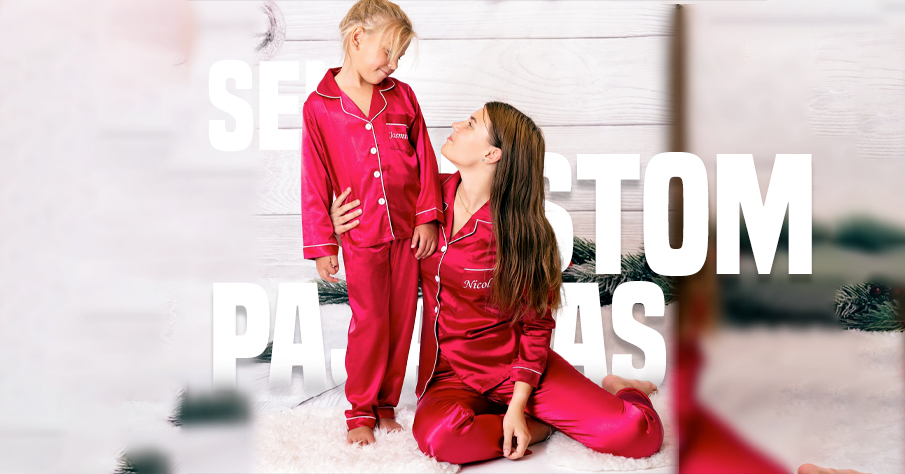 Pajamas or PJs have always been in trend, and they are loved by people of all age groups who can ignore their comfort.
Plus, if students organize this fundraiser, it will be more innovative. Order some basic tees and PJs and give them to the students who will draw, paint or color-spray on them according to specific themes – VOILA, custom Pajamas are ready! Students will sell their creations on the fundraising day and take the donations to raise funds.
13. Sleepover Night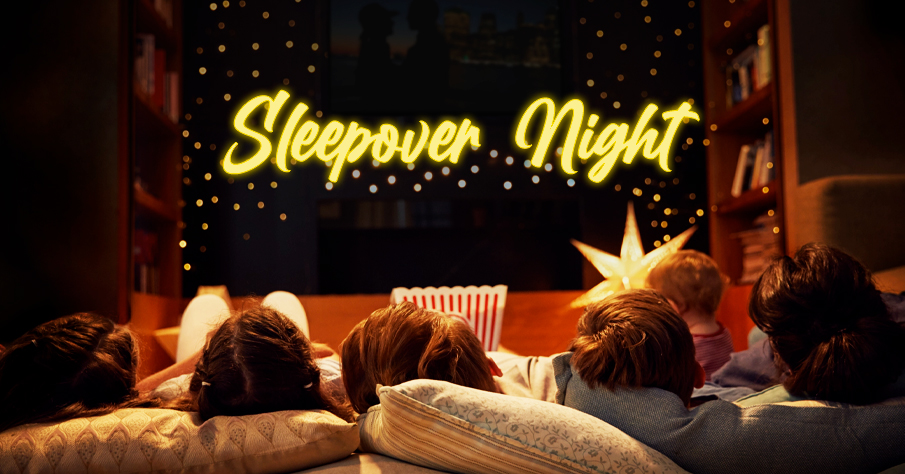 With a group of student volunteers, plan for a school sleepover fundraiser in the school dorm area. Generate a list of what every student needs to bring and the entertainment activities that will be conducted to engage the students.
It's a must to provide them with dinner, breakfast, and snacks and keep emergency medications handy. To raise the fund, charge a particular amount as the entry fee for each student to participate in the sleepover night.
14. Fast Food Stand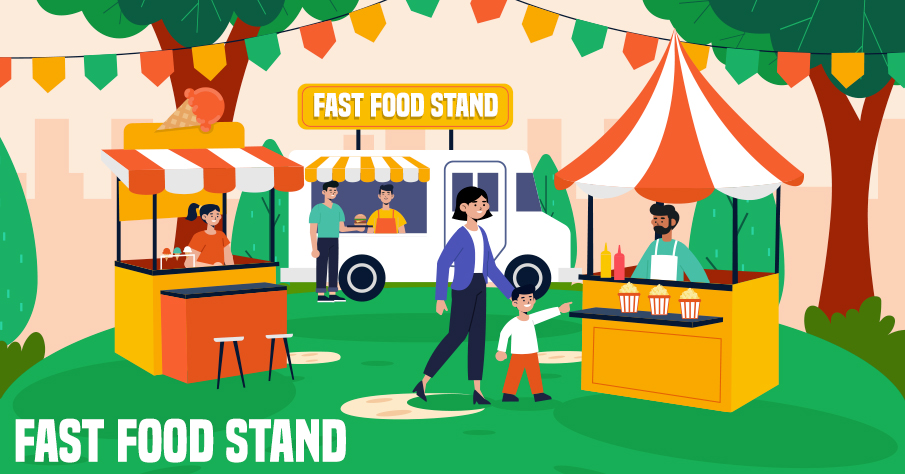 Who doesn't love some lip-smacking fast foods? They are liked by everybody, especially kids and young adults, for both taste and cost-effectiveness.
Therefore, a fast-food stand could be excellent for hosting a successful back-to-school fundraising campaign. Look for a local business that can discount or donate foods such as chips, hot dogs, Tacos, Pizza, burgers, Onion Rings, Fried Chicken, Loaded sandwiches, Pasta, Noodles, Smoothies, coke, etc.
Do you think people can ignore a meal for $5? Guess what? It will be a blasting success.
15. Logo Design Contest Fundraiser
Challenge school students' parents and community to design a new logo of the school to print on the tees and sell them. Create a competitive vibe to add a thrill among the participants by announcing prizes for the first three best designers.
The winning design will be printed on the tees, which the students will sell only to raise funds. When it comes to easy fundraising ideas for small schools or big fundraising ideas for schools, a logo design contest supported by a t-shirt fundraiser can fulfill the objectives.
16. Art Exhibition
It's one of the best high school fundraisings that can raise money and showcase the talent of the students at the same time.
Organize a display of student artwork in the form of a "pop-up art gallery." The school's supporters or attendees may "bid" on the artwork, and the school may donate a portion of the sales revenue to a nearby non-profit or civic organization.
17. Community Clean-Up
Who wouldn't be interested in doing something that helps the environment while still making money? The best fundraising programs for schools, such as a Big Community Cleanup, can serve both purposes.
Parents, former pupils, and residents promise to help the youngsters with the cleanup. The school will be able to raise more money with the aid of these school fundraisers, which have strong community support.
18. Cosplay
This creative school fundraising strategy is adaptable apart from being enjoyable. Encourage children to dress up as their favorite characters from literature, movies, or TV shows, and of course, pay for their participation in the cosplay contest.
This fundraising concept is not only a fantastic way to involve kids, but it is also an innovative way to strengthen their creative thinking abilities.
19. Read-a-Thon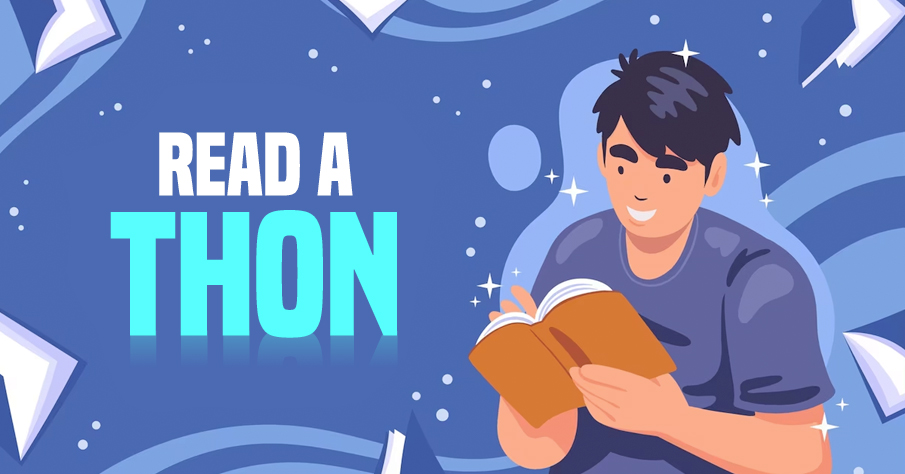 Given that it motivates kids to read for enjoyment, this school fundraising concept may be a favorite of your instructors and parents.
Students document the hours they spend reading after getting targets from parents, family members, or teachers for how many pages or volumes they can finish.
The school has to charge a small fee from the parents to make their children eligible to participate in this Read-a-Thon. It's a relatively simple method to earn money for your school, hence one of the top fundraisers.
20. Trivia Competition
Are you tired of brainstorming the same old back-to-school fundraising ideas? Here is the best solution for you. Create some entertaining yet tricky trivia questions, either regarding your school and its past or about general knowledge.
Set a date for the tournament and send out invitations to those with connections to the institution. You may charge a small admission fee, offer food and drinks, or do both to make money.
Choose a superb game show host, quality questions, and an acceptable time limit.
21. Balloon Pop Party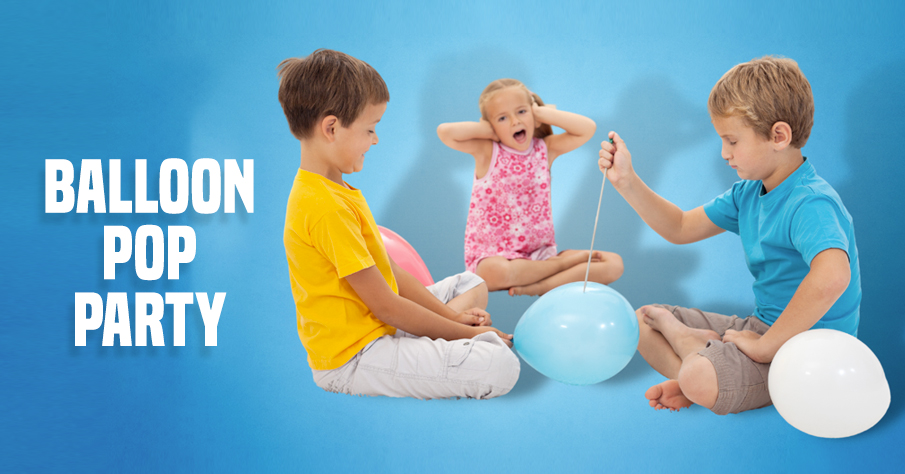 A balloon pop party sounds interesting while discussing the best back-to-school fundraising ideas. Start with buying 100 helium-filled balloons, put money inside, and sell them for $10 per piece.
Though it won't raise hundreds of dollars for you, this concept is excellent for a small fundraising campaign. To make more money and bring the best results, you can add other good school fundraisers such as Cookie Dough Selling, Easter Egg Hunt, Lollipop Fundraiser, etc.
22. Rock, Paper, Scissors Tournament
The competition should include a nominal entry price for students. Start the Rock, Paper, Scissor tournament by matching them up!
The winner is determined by taking the best 2 out of the three games; the winners play again against each other. Continue until just a few players are remaining.
Have a $5 buy-in to rejoin the game after that. The champion will be awarded a reward. Which classroom fundraising ideas will be easier than this?
23. Easter Egg Hunt Fundraiser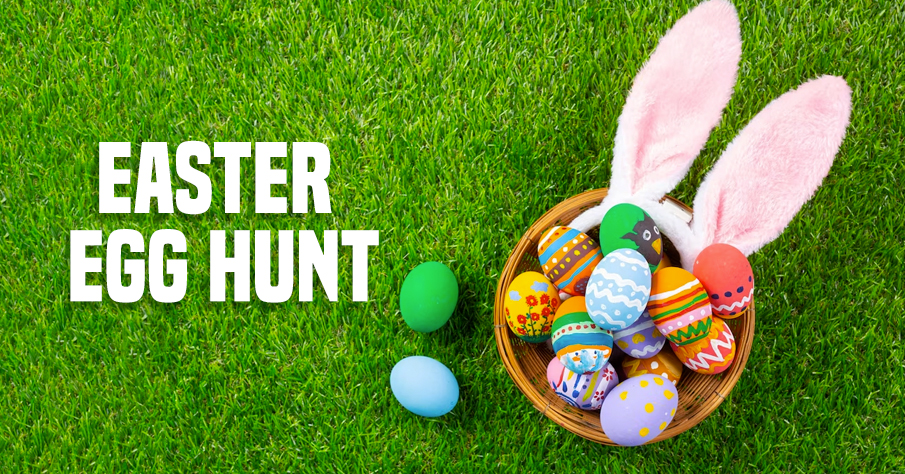 This potential moneymaking concept is simple to put together and is a field day crowd-pleaser apart from being one of the successful fundraisers for schools.
Have the students search the school for hidden candies and other treats put inside colorful Easter eggs. Either alone or in teams, children can compete.
The pupil/team who unearths the most secret delights wins! An Easter Egg Hunt Fundraiser is so flexible that you can easily combine other events to increase the community grants, such as – a car wash, obstacle course, shoe drive fundraiser, etc.
24. Family Fun Day In School
Depending on your capability, you can plan a family fun day once a month or several times a school year. It should be on a Saturday so parents and students can attend.
Make the event entertaining as well as instructive. Volunteer the time of some parents, graduates, and staff members. Face painting, gardening, or clay sculpting are just a few activities you might plan. Incorporate a participation fee.
25. Walk-a-thon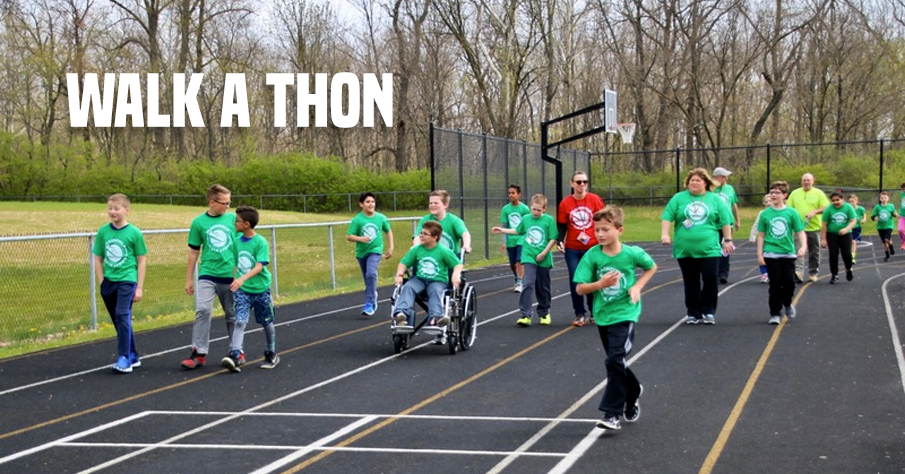 Organizing a walk-a-thon for students is a fantastic method to generate money. It's a top priority in the list of the best school fundraisers. Set aside a week when children would walk, not drive, to school.
Get the pupils to give all the money they saved by not attending school. Additionally, you may let each high school student participate in the walkathon to launch their fundraising campaign.
26. Recycling Drive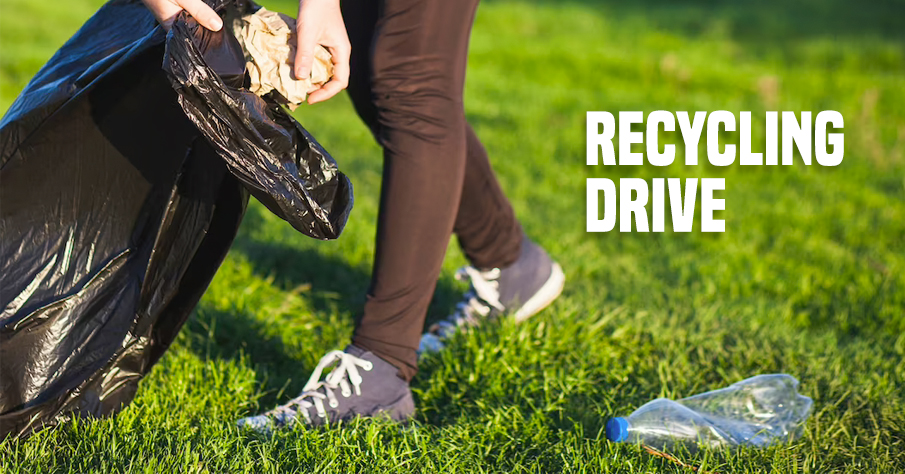 Cheap fundraisers for schools, such as Recycling Drive, are a splendid idea where minimum effort is involved. Encourage your pupils to bring used cell phones, clothing, or cartridges to class.
Tie up with a business to purchase these from you, then use the newly acquired funds for a good cause.
27. No Uniform Day
This fundraiser concept is ideal if your school allows pupils to wear uniforms. No-uniform days are scheduled many times a year.
Request a little donation from the pupils in return for a dressing down. Students can display their flair, and you'll raise money.
28. Students Cook-Off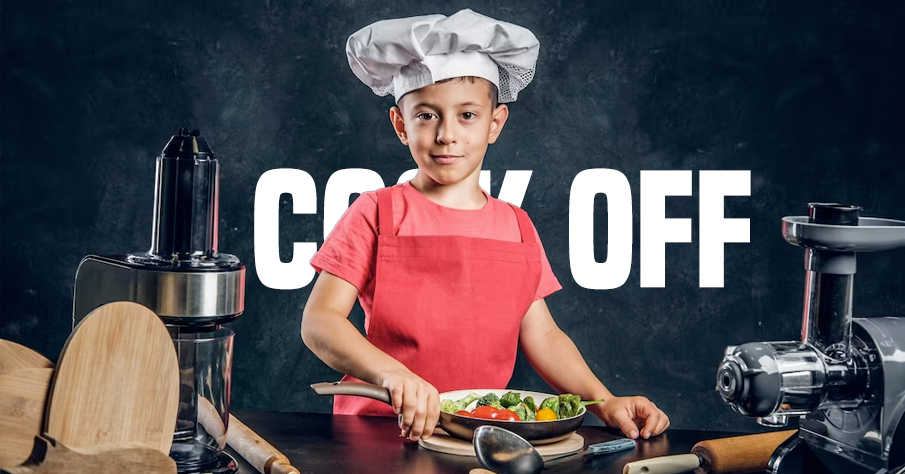 Assign a theme to the cook-off challenge, such as pizza, muffins, or roasts, and charge a price for participation. The entries can be judged by other students and parents donating, boosting the number of donations.
Peer-to-peer fundraising allows your community members to assist you in increasing your revenue. An easy and rapid setup is required to host these types of fundraisers for schools.
29. Pancake Breakfast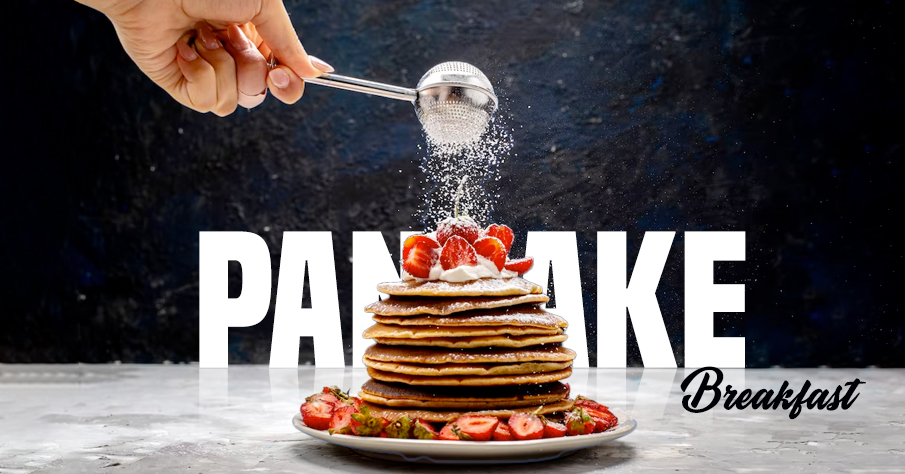 Pancakes belong to the list of favorite school tiffin and breakfast items. Twist the school menu by offering hot pancakes accompanied by extra honey on the fundraiser morning before the school starts in the school gym or the canteen.
Along with the tasty pancakes, show the students drinks, cookies, and other refreshments and charge per serving.
30. Stress Relief Event
With the increasing competition, there is already a lot on school students' plates. To aid students in relaxing and unwinding before tests, plan a stress-relieving event.
Volunteers can provide foot massages, foot soaks, and aromatherapy. There should be plenty of aromatic candles, scented oils, and relaxing music to set the mood.
Take small student donations to this stress relief event as a registration fee and collect funds.
31. Scrabble Tournament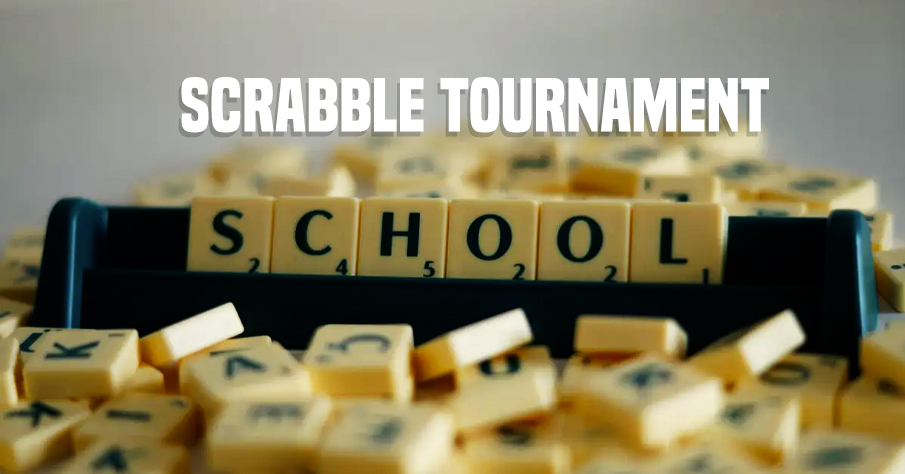 When it comes to the quickest charity fundraising ideas for schools, Scrabble Tournament stands in the first row. It's a complete package that's fun, cheap, and effective.
Ensure that every participant pays before participating. For extra cash, players can peep into a dictionary. You may raise more money by selling refreshments, raffle tickets, silent auctions, other fundraising activities, sporting events, and viral video challenges.
32. Alumni Luncheon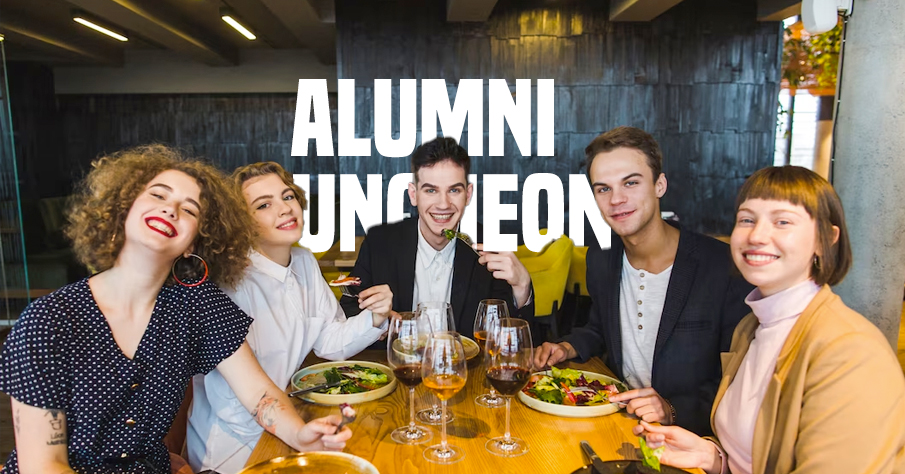 Showing some love to the ex-students by hosting the best school fundraisers, like the Alumni Luncheon, can be a big motivation to the existing students. Plus, it helps the schools to raise significant funds for a noble cause.
How to host one? Join together with a neighborhood eatery to hold a luncheon for your alums. The luncheon might be controlled separately or as a component of an alum weekend.
Either solicit donations from attendance or sell tickets to earn money.
33. Movie Night In School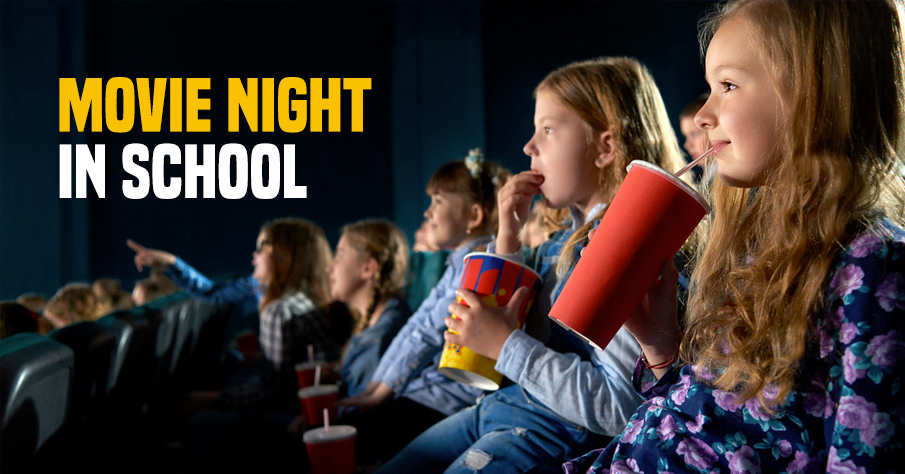 Being one of the easy fundraising ideas for elementary schools, this concept applies to elementary, middle, and postsecondary institutions. Plan a movie screening for kids at your school's community center or work with the nearby theatre to secure discounted tickets for families to see a recent film.
This is a delightful method to involve children and their families in fundraising for your school.
34. Bands' Face-Off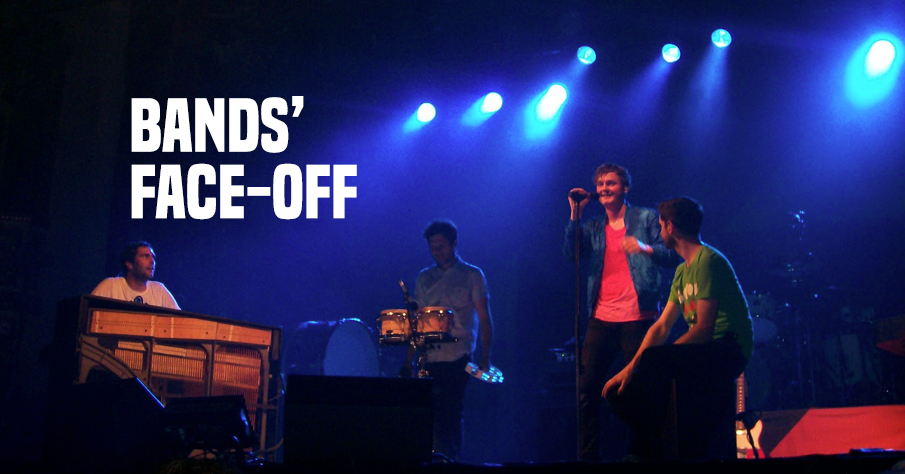 What about some creative fundraiser ideas for schools? Sounds super fun as well as profitable. For many pupils, music is a pastime. Set up a friendly music band battle in your school—charge concertgoers to raise the money.
A Band's Face-Off can also be arranged virtually as an excellent online fundraiser for school if your fund target is high, as a virtual medium can bring more donations from all over the world.
35. Jellybean Count Fundraiser
This method of school fundraising is well-known for a reason -it's highly amusing and super simple to put up within a short time. Place a jar of jelly beans in the corridor of your school.
Take $1 or $2 from the students to predict the number of jellybeans in the pot. After a week of guessing, declare the winner as the individual closest to correctly estimating the number of jellybeans in the jar.
The winner either keeps the pot or receives a different reward.
36. Lemonade Stand
A simple lemonade stand is a great way to boost fundraising. Younger students can actively take part in this, and the most significant advantage is that it can promote local businesses.
This means you can use the lemonade stand of a local lemonade seller for a day and share 50% of your earnings with them at the end of the day.
37. Spelling Bee Fundraiser
Do you want an idea of the best moneymaking fundraisers schools? In a spelling bee contest fundraiser, kids will compete individually.
Every child is given a new word to spell, and they can either scream out their responses or write them on the board. Participation fees, registration for the parents who come to watch, or "second chances" can all be used to raise the needed money.
Some Effective Tips And Tricks To Make Your Back To School Fundraiser
No matter how much you plan or whatever fundraising ideas you choose, there are five key points you need to adhere to to make your Back To School Fundraising Idea 100% successful:
1. The Perfect Match Between Your Message And Your List
Carefully segment your audiences based on your fundraising idea to create personalized appeal.
2. A Robust Online Donation Page
An online donation page is mandatory apart from physical or face-to-face donations. This will help your outstation donors to contribute according to their convenience.
3. Unique Appeals
Be it any fundraising idea, make sure you have added something attractive to make it more appealing. This may include quirky stuff, discount cards, scratch card offers, treat to a local restaurant, coupon books, etc.
4. Social Media Promotion
It's essential to promote the key highlights of your fundraiser on social media platforms to drive maximum attention.
5. Track Everything
Last, keep track of everything to measure your fundraising campaign's performance and how much gap is yet to be covered. Whether it's a physical fundraising event or a virtual event, monitoring the results is crucial.
It's Time To Raise Fund
Your school can fulfill its objectives and provide for its pupils in the best way possible by organizing and putting into practice a wide range of back-to-school fundraising ideas throughout the year. Back To School Fundraising is one of the most successful types of fundraising a school can ever come across.
Parents, teachers, and students everyone can participate in this, which strengthens the sense of community bonding even more apart from being able to raise the fund quickly. Each idea we presented above can be utilized to its fullest potential if planned in a strategic manner.